** UPDATED COURSE DATES **
My next two-day data visualisation training course in London will be held on Wednesday 14th and Thursday 15th August Tuesday 8th and Wednesday 9th October. Registration is open now and I'm happy to say that, as the dates line-up neatly, I will be giving attendees a free copy of my new book, the second edition of 'Data Visualisation: A Handbook for Data Driven Design', due out at the start of August. This offer is open to those who register before the end of September, to give me enough time ahead of the class to arrange obtaining copies to issue at the event.
More events in more places will be scheduled in due course, check out the Training page for updates and also to log your preferred location!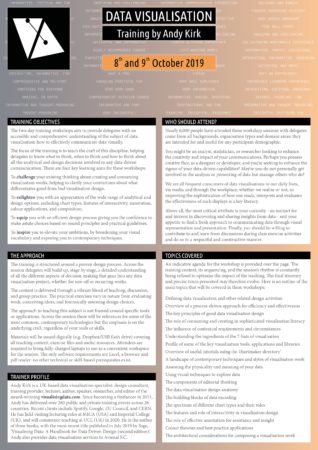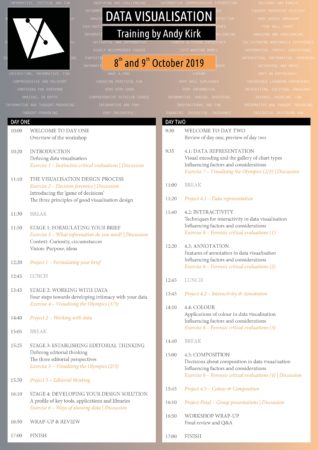 ---