Over the past few months I've been working hard with the team from 'Grow Learning' to develop a brand new online data visualisation course to be launched and offered by Sage campus. I'm delighted to announce that registration is now open for the course opening on 25th June.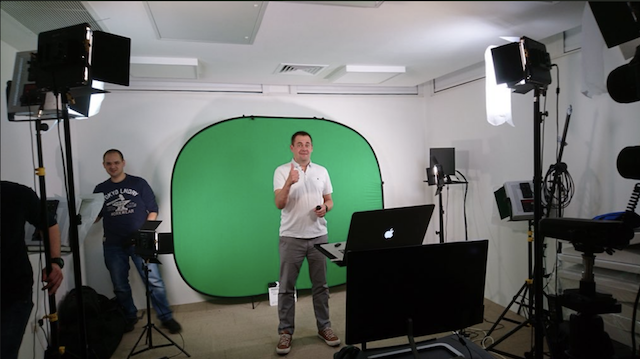 This course has been developed to offer learners (regardless of their worldwide location, it is open to ALL!) access to a structured online training package in the subject of data visualisation. It provides an alternative for many people who are limited by the expenses of travelling and abstraction costs from taking days out from their busy working schedule. Sometimes this means in-person classroom workshops are not an option. Furthermore, many people have a preference for the structure and learning style offered by online learning.
Though the course is badged as an 'introduction' to the subject this does not imply that it is a basic or simple level of teaching, rather it is framed by the amount of depth and breadth that can be reasonably covered in the time and space offered. The course has around 8 hours of learning, formed by a blend of short videos teaching the subject and then supplemented by exercises and guided activities that help to embed the learning.
The pace of the course is entirely self-directed and can be completed over a broad window of 3 months. As a guide, though, if you are taking this course in your spare time, it is expected to occupy your attention for around three or four weekends.
There are no technical nor knowledge-based prerequisites for this course. The most critical attribute is curiosity and a desire to improve the effectiveness and efficiency of your data visualisation work. The course is not built around any applications nor does it offer teaching in any, rather this is about focusing on the critical thinking of data visualisation, irrespective of the tools with which you work. For those who own it, this course closely follows the structure and level of discourse covered in my book.
There are limited spaces available so enrol today to secure your place on the first intake now. There will be frequent additional dates for new courses so if you miss out on the June course, don't worry, the next window to register will be just around the corner. The cost of enrolment is $399.

This online course does not replace my classroom-based data visualisation training, it is just an additional offering to diversify the ways of reaching delegates around the world who are keen to learn about this subject. By way of contrast, this online course would be most comparable to my 1-day data visualisation workshops. The online class has marginally less taught content (in duration terms) but far more exercises and structured activities. If you have attended any of my classroom workshops, whether for private or public events, this course will not be relevant for you - it is principally aimed at people seeking teaching about this subject for the first time.
Finally, please note that though I am the instructor, this is a course primarily offered by and administered by Sage campus. They set the price point, manage all admissions, and handle all enquiries. I'm just the stern-faced preachy guy telling you about the subject when the class begins :)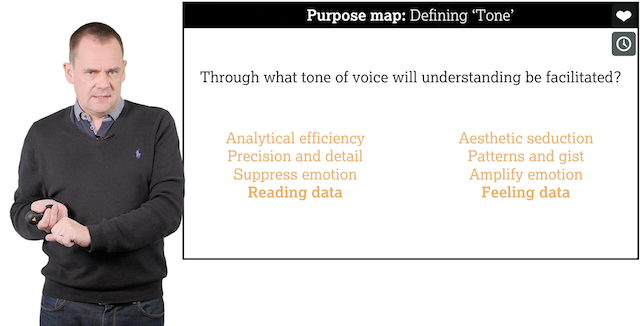 ** Several organisations have expressed potential interest in arranging bulk licenses to offer multiple internal delegates across their workforce. If this is something that you might like to enquire further about, please just get in touch and I will direct you to the appropriate people at Sage campus. **
---