Yesterday marked the launch of another exciting tool for data visualisation designers in the shape of Flourish. Developed by the team from the data visualisation studio, Kiln, led by Duncan Clark and Robin Houston, Flourish is a long-awaited prospect that offers a means for "non-experts to produce cutting-edge interactive data visualisations".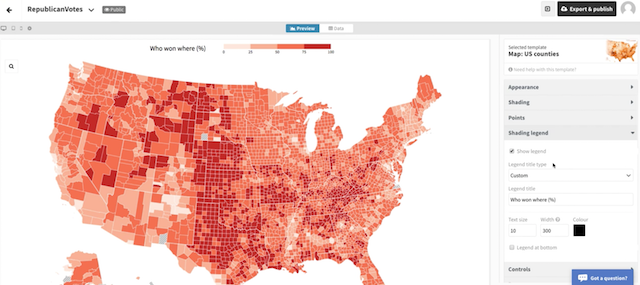 I've not yet personally had the chance to play with Flourish, unlike Alberto Cairo who has clearly enjoyed his early experiences (it is his screenshot above), but from what I have seen I believe this is another important tool that aims to occupy arguably the most challenging space in the visualisation tool marketplace: something that offers impressive levels of 'expressiveness' (simple through to advanced charts types, interactivity and animation, control over a rich array of presentation options) without the need for users to have deep knowledge of programming libraries in a tool that offers freely accessible versions (data and content published publicly) as well as corporate versions at a cost (if seeking to preserve privacy and utilise customised styles).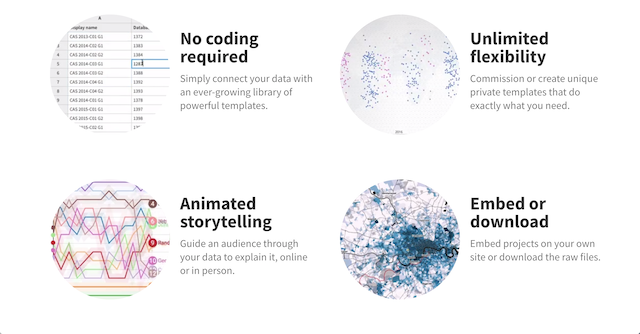 Given no visualisation tool can ever offer everything to everyone, this is a key space that tools like Tableau, RAWGraphs and Datawrapper, for example, are attempt to cater for in differing ways and potentially the ultimate incarnation of Project Lincoln would do also. My simple view is the more the merrier - we need more tools that aim to offer a practical and accessible solution that straddle a challenging list of user needs.
Aside from the compelling features on offer, I think what is really exciting about Flourish is how it will grow and expand from this starting point, it will be really interesting to see how it exists even just 6 months from now:
Flourish cuts out the complexity with a powerful template system. Users simply choose an interactive template and upload a spreadsheet to replace the sample data with their own, and then customise the colours, styles and other settings. The tool also allows users to create rich animated slideshows to tell the stories in their data - a major upgrade from the static PowerPoint presentations ubiquitous in the world's meeting rooms today. Flourish launches with dozens of templates and new one are being added all the time. To provide unlimited flexibility, companies can also code their own unique templates - using in-house developers or drawing on specialist freelancers and agencies in the Flourish Experts Network.
You can read more about Flourish's features, check out the launch examples and get started with your desired package of choice.
I wish Duncan, Robin, and the rest of the team all the best with this product and hope it flourishes as a key tool in the field's ever growing array of options. Yes, I could have avoided that pun but I chose not to.