It is great to see that an article Helen Kennedy and I wrote about the Seeing Data project has been published in this month's Significance magazine, the 'official magazine and website of both the Royal Statistical Society (RSS) and the American Statistical Association (ASA)'.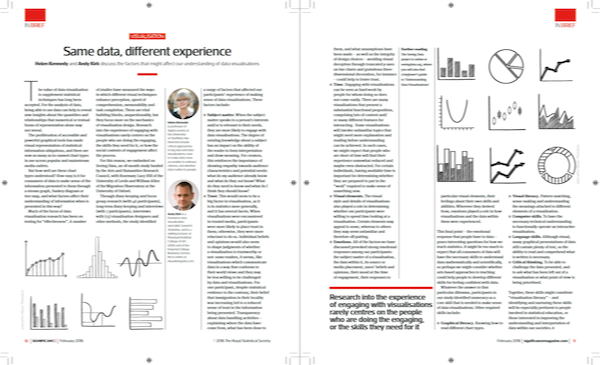 I can't share the full article (the above is deliberately blurred) but here is a snippet. To access the full article online you will need to either buy the magazine or subscribe to the digital version.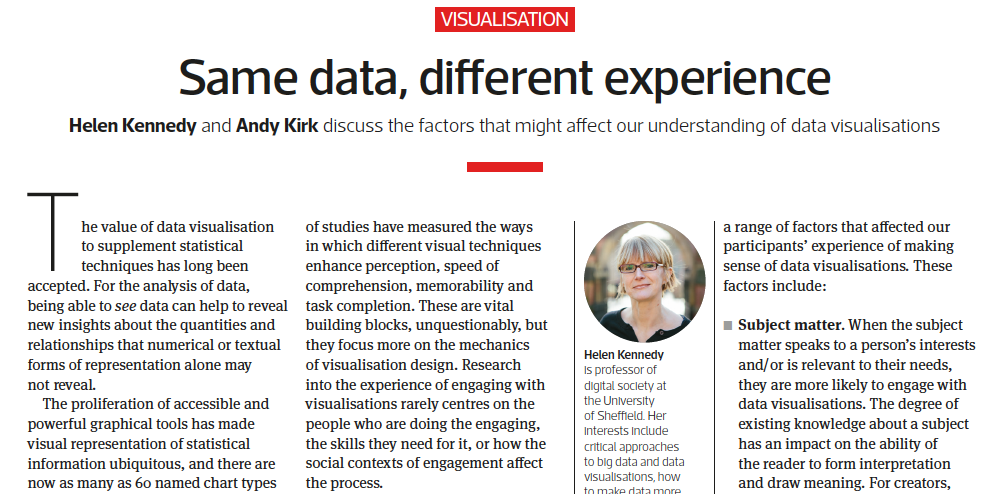 My thanks to Brian Tarran, editor of Significance, for giving us the opportunity to publish this piece.