It has taken a while to pull together but I've finally arrived at my final schedule of public data visualisation training events for the rest of 2015. For more information on the formats, types and coverage of each different event, visit the training page.
I am running slightly fewer public workshops this year due to the increased demands for private events this year and the struggle to fit more events in to my diary.
Return to Australia
I'm delighted to be heading back to Australia after a sell-out series of events back in 2013. Whilst there was a lot of interest across several others cities, I will be returning to Melbourne (31st July), Canberra (3rd August) and Sydney (5th August).
A big thank you to Small Multiples, the Sydney based data visualisation studio who are sponsors of my 2015 Australian workshops.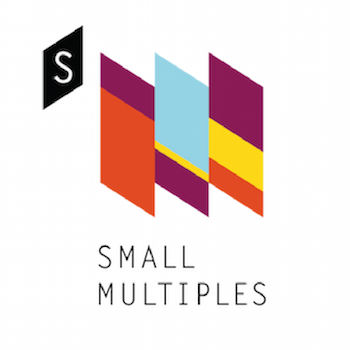 New workshops: 2-day 'Mastering' events + 3rd day workshop
I am launching a new longer workshop format this year with 2-day 'Mastering' events. These will supplemented by optional 3rd day events events offering more technical training in web-based data visualisation.
I will be running the first 'Mastering' event in London (20th and 21st July). This event is in conjunction with an additional day of technical training, delivered by Peter Cook (22nd July). The second event this year will be held in New York during October. I have yet to finalise the dates but will announce them, and details of the optional 3rd day training, as soon as they are available.
5 places are available on these 'Mastering' workshop for delegates who have attended any previous one-day 'Introduction' workshop event. If you qualify, please email me to receive a 50% discount code before registering.
1-day 'Introduction' events
Aside from the New York event I will be returning to the US and heading to Washington DC (3rd September) for a one-day introduction workshop.
I also have three brand new locations this year: Birmingham (7th July), Madrid (3rd November) and Vancouver (October date to be finalised).
---