Video: The anatomy of a New Yorker cartoon
The shared principles and motives between visualisation and other forms or channels of communication always intrigue me.
The craft of the cartoonist especially fascinates me. Their incredible ability to communicate, deliver humour, inform, tell a story and capture the essence of mood about a subject matter – often within extremely tight timescales and faced with the constraints of space, colour and form – is something we can surely learn from.
I'm sure many of your are familiar with the work of Scott McLoud and his great books offering a theoretical treatment of comics (Understanding Comics and Making Comics: Storytelling Secrets of Comics, Manga and Graphic Novels).
I just came across this interesting video of a TEDSalon talk by Bob Mankoff, of the New Yorker, who provides a breakdown of the anatomy of a New Yorker cartoon. Sure, it is not all relevant and directly applicable to data visualisation but there are certainly parallels.
Invisible: Visible
I've had this draft post sat gathering WordPress dust for over 7 months so I thought it was time for it to be put out of its misery.
Back in November at the Visualized conference there was an observable theme that kept coming up in the talks about invisibility:visibility. However, it wasn't a singular concept, it was referred to from two opposing perspectives.
With data visualisation, on one side of the equation, we are trying to make the invisible visible. This is the data or more specifically the insights, stories and findings that are contained within/by the data and then revealed when presented in context. This requires us to make the best choices for the representation of the data that will equip our audience with the appropriate form to interrogate it.
The other side of the challenge reverses this: making the visible invisible. This is where we strive to remove or reduce the friction that builds up between the user, and their efforts to interpret the data, and the actual experience of gaining insights. To achieve this requires effective design to minimise clutter, reduce visual searching, dampen intrusive interactive features, remove dominant chart apparatus, clarify our explanations etc.
Of course, some data frameworks and/or subject matter is inherently complex and requires the user to undertake a process of learning about what to read and how to read it. But it is not about immediacy, it is about making something as accessible – the experiential process should prove to be as seamless and efficient as possible.
This isn't proposed as a revolutionary or particularly original thought – a Google search will reinforce that – but I think it is a useful reminder about the different sides of the challenge a designer faces when trying to effectively visualise data.
Slightly separate context, but I found this talk/video quite interesting about the idea of 'No Interface'.
Best of the visualisation web… May 2013
At the end of each month I pull together a collection of links to some of the most relevant, interesting or thought-provoking web content I've come across during the previous month. Here's the latest collection from May 2013.
Visualisations/Infographics
Includes static and interactive visualisation examples, infographics and galleries/collections of relevant imagery.
Kenan Davis | I love bump charts and love football visualisation. Here is a football bump chart for the 2012/13 premier league season.
Quadrigram | Here's a similar concept, using Quadrigram, to analyse the evolution of the Champions League teams
New York Times | 'Across U.S. Companies, Tax Rates Vary Greatly' – a look at what S.&P. 500 companies paid in corporate income taxes
Bolides | One of the entries to Visualizing.org's meteor strikes contest, this from Carlo Zapponi
Washington Post | 'A Swing of Beauty' long-form visualisation/digital article about Bryce Harper's swing
CM Summit | 'Behind the banner' looking at the adtech ecosystem
Furia | 'an algorithmically-generated map of the musical genre-space… positioned by code and data, adjusted for legibility'
Visual News | Amazing paper sculptures designed to map historical events
Visual Loop | Portfolio of the week: Adolfo Arranz
Tech Crunch | 'Google Visualizes Massive Changes To The Face Of The Earth With New Timelapse Project'
20minutos | The collection of graphics work for Spanish newspaper, '20 minutos'
South China Morning Post | Rain patterns in Hong Kong
La Sombra Del Asno | Infographic about Mount Everest, 60 years on from Hillary/Norgay's ascent
Chronicle | Major players in the MOOC universe
Simon Rogers | To mark Simon's departure from the Guardian, his colleagues compiled an infographic of his life
New York Times | Video graphic exploring how 'Rafael Nadal's style of play and his two-handed backhand put a lot of stress on his injured left knee.'
Guardian | Ocean scene: before and after overfishing
Radical Cartography | Exploring the topography of 'flat' cities to add more 'drama'
Fathom | Updated slopegraph for Baseball's Salary vs. Performance analysis
Stamen | Facebook Beatquake: What millions of sound waves traveling through Facebook look like
Berkeley | Info247, Spring 2013 student project showcase
Twitter | The geography of tweets – 'Give every Twitter user a brush and they will paint you the world — if they geotag their Tweets.'
Words and Votes | 'Rhetoric doesn't always match the record. Explore what Congressional leaders and your local representatives are saying and doing to make our communities safer.'
Well-Formed Data | Stadtbilder — mapping the digital shape of cities
Glimmer | TV Show Rankings – choose from one of 145 popular TV shows to see episode ranking by GEOS members
Articles
The emphasis on these items is that they are less about visualisation images and are more article-focused, so includes discussion, discourse and interviews
FastCo Design | Article about 'How Infographics Are Changing Congress' featuring Jon Schwabish
Wired | A cloudless atlas: MapBox is making world's 'most beautiful map'
BBC | Five interpretations of the 'Global Flight-Path' map by Michael Markieta
Spatial.ly | …and a good follow up piece from James Cheshire about why the map is so great
Visually | Nick Diakopoulos discusses 'Data Visualization for Tablets and Touch Screens'
Data Remixed | Ben discusses ideas for presenting connected scatterplots (he also astutely quotes from my book so gains an added gold star)
Data Viz Blog | Michael Sandberg begins a multi-part series dissecting in incredible detail the Minard/Napoleon graphic
Density Design | Giorgia Lupi interviews Alberto Cairo
FastCo Design | 'Designers: Learn To Code! Here's How To Start'
HBR | Nick Diakopoulos' second entry this month! This time an interesting article titled 'Don't read infographics when you're feeling anxious' (may need registration to read)
PJIM | 'Visual Alpha-Beta-Gamma: Rudiments of Visual Design for Data Explorers'
Guardian | 'Hans Rosling: the man who's making data cool'
Peachpit | 'Heroes of Visualization: John Snow, H.W. Acland, and the Mythmaking Problem'
Fathom | How much geography can we do without?
Sheila Pontis | How to add rigour to Design Practice
CJR | Less is more with mobile visualizations
Michael Babwahsingh | Wayfinding through the visualization space
FT | Misinformation can be beautiful too
Medium | Nine patterns among great UX teams
FastCo Labs | Scoops and Software: How The New York Times Tells Stories With Data
ExcelCharts | Jorge considers a series of 'Strange L-shaped trends'
Computerworld | Tech hotshots: The rise of the dataviz expert
James Shelley | Discussing the concept of 'the expert'
Source | Super breakdown of Amanda Cox's keynote at OpenVis Conference
Xocas | 'Yet Another Post About What 'Snow Fall' Means for Long-Form Multimedia'
Perceptual Edge | 'Beware the Straw Man' – Stephen crtiques some of the ideas raised by Amanda Cox in a recent HBR article and by Nathan Yau in a recent blog post
Column Five Media | Developing a Visual Language: USA Today's Graphics Rebranded
Learning & Development
These links cover presentations, tutorials, learning opportunities, case-studies, how-tos etc.
Juice Analytics | '30 days to storytelling' a collection/series of resources around the subject of storytelling.
YouTube | Irene Ros' presentation at Fluent 2013 about the "ABC of Data Visualization"
YouTube | Short animated video on the history of typography
Vimeo | Bret Victor's Stanford presentation titled 'Drawing Dynamic Visualizations'
Worry Dream | …and here are some further notes presented by Bret
Post Graphics | Behind the scenes look at how the WaPo made the 'Bryce Harper's swing' project
Charts'n'things | Narrative of the work that went into the NYT's live tracker of how much money major league teams were paying to players on the disabled list
Journalism | 'How the Guardian built multimedia interactive Firestorm' (project linked below)
Datavisualization.ch | 'How We Visualized Life After Fukushima'
Brainpickings | Ira Glass on the Secret of Success in Creative Work, Animated in Kinetic Typography
ExcelCharts | Making Excel maps without VBA
Klevr | Interview with 'Storytelling with Data's Cole Nussbaumer
Tapestry | Jonathan Corum's keynote presentation
ProPublica | Design Principles for News Apps & Graphics
FILWD | A collection of Visualization Papers at CHI 2013
Silicon Angle | Top Skills for Data Visualization : Tableau Q&A with Jock Mackinlay
Subject News
Includes announcements within the field, brand new sites, new (to me) sites, new books and generally interesting developments.
Dictionary of Numbers | 'Dictionary of Numbers is an award-winning Google Chrome extension that tries to make sense of numbers you encounter on the web by giving you a description of that number in human terms.'
Whitehouse | 'Executive Order — Making Open and Machine Readable the New Default for Government Information'
Bocoup | Introducing d3.chart – A Framework for Creating Reusable Charts with d3.js
Software Studies | Software Takes Command – new book by Lev Manovich
Sundries…
Any other items that may or may not be directly linked to data visualisation but might have a data/technology focus or just seem worthy of sharing
FastCo Design | Kickstarting: A $30 Optical Tool For Drawing With Camera-Like Accuracy
Eager Pies | Probably the best 'how-to' guide of the month…
Guardian | Continuing the recent trend, a long-form digital story from Guardian about the Tasmanian bushfire
Grantland | …and another, this time arguably less visualisation-y but I love the cohesion of the story with the map at the top
GeoGuessr | Guess geography. Don't get addicted.
Recurring Developments | An interactive visualisation of running jokes in Arrested Development
Mashable | See Every Ray Harryhausen Creature in One Video
Wired | Text or email a smell to a friend with the Scentee iPhone adapter
Tim Bouckley | Introducing EIDOS – 'Eidos consists of two pieces of experimental equipment that give you superhuman sight and hearing… enhances the way we see motion' (interesting possible applications)
Exploiting nature's own colour palette
Came across some really nice work by Melbourne-based Greg More of OOM Creative. Titled 'Urban Forest Visual', the CartoDB powered project allows users to explore a dataset of the City of Melbourne's 70,000+ trees and appreciate some of the issues being faced to maintain their life span. You can navigate around and zoom into details of the city to see individual tree data, showing the diversity of tree types and their 'Useful Life Expectancy'.
There is a whole lot more to the project than just this but it the colour scheme that I want to quickly draw particular attention to. Notice how the palette is derived from nature itself, with the concept of healthy leaves being green and decaying leaves tending towards orange and brown. I know this is not necessarily the case for all types of trees but its use in this project is metaphorically solid. It makes the process of interpretation so efficient, the user does need to learn how to read the scale or spend time visually searching back and forth to the legend, it is essentially automatic.
A short essay about interpretation, doodling, perceptions and people
Before I begin, let me concede that there is a good chance that, by the time I get to the end, this post might not go anywhere, it might not hang together well and might be rather incohesive. It is my first day back after holidays and I'm not on top of my game yet.
However, I feel a need to get this collection of thoughts out of my head so let's just go for it, shall we, and see what happens?
Apologies if you get lost along the way!
Interpretations
One of the experiences from teaching data visualisation that intrigues me most is witnessing the variety of ways in which participants will interpret 'things' differently. In the same room, surrounded by probably fairly similarly minded people, looking at the same problem, people will set off on their own unique journeys of interpretation, often in totally different directions. It may be the response to a task to create a visual concept, to critically evaluate other works, to explore data and find potentially interesting angles, but regardless, the richness of the sessions comes from this variety and difference.
The minute we take on a conceptual task such as a visualisation project, forming initial sparks of ideas (mental visualisations) about the possible options we might consider, we forge our own unique paths. The best practice processes we follow will provide a certain rigour (let the data shape the result, what does the audience need blah blah blah) but each subsequent journey will be different.
As a visual metaphor, I often imagine this separation of solution directions to be characterised by the structure Moritz came up with for Notibilia, with each strand a different person's interpretation of a possible solution.
Look at the visualizing.org contests pages and browse through the gallery of entries proposed as solutions against the same brief and under essentially the same conditions (data, timescales etc.). Every one is different.
The thing is, very few of us are robots. I've suspected one or two in the past but, largely, we are all people shaped by our experiences, backgrounds, tastes, cultures, moods, irrationalities. We are complex and subjective beings. The interpretations we come up with for how to resolve such challenges are heavily influenced by us and our tendencies that it is to be expected that we go down such different paths.
Doodling and Perceptions
I was catching up with my many outstanding RSS feeds this morning and saw this post from Kevin Quealy poking fun at Shan Carter for his subjective sketch of the USA.
Whilst it is undeniably embellished, what I love about this illustration is it being an example of how sketching our perceptions and understandings often reveals a distorted view of life (regardless of and compensating for different illustrative skills of course). Ask 10 people to sketch the map of the US, of the UK or anywhere frankly and you'll get 10 very different interpretations.
You might recall the experimental 'communal' project built by Aaron Koblin last year called 'The Single Lane Super Highway', where participants were invited to draw a car, any car they wished, based around the axis of two wheels and the instruction to point it in the right direction. 50,000 hand-drawn cars were submitted and helped to create a never-ending parade of different possibilities.
As a life-long doodler I adored this project. I loved seeing the infinite different imaginative ways that people conceived to be a representation of 'a car'. It also made me think about our perceptions and the pre-programmed nature of how we view the world.
When I was a kid and drew a car I would always put a plume of smoke squirting out of the exhaust. All kids did the same. These days, only the crappiest of cars leave such a visible trace (unless it is the bleakest of winter days) so I would imagine kids these days don't include the exhaust fumes.
As I was back then, the kids today are shaped by their own experiences and observations. Our perceptions are based on what we remember and what we believe, rarely what 'is'. Sometimes they are helpful, sometimes they can be unhelpful, mostly they come down to habit.
This kind of pre-programmed nature can be quite lazy and eventually automatic. On a related but tangental note, I came across an article recently that I found fascinating because it revealed that I and about everyone I know has been playing Monopoly wrong. For ever. That's because habit has taken over the consciousness of challenging the norm and taking a look at the instructions for the first time since 1985.
The potential power of the best visualisation work can help to alleviate such perceptions. Think about the nature of Hans Rosling's famous talk – 'to debunk myths about the developing world'. Think about the impact of this recent video framed around the misconceptions about inequality.
On the other hand, some visualisations rely too heavily on us having consistent and well-informed levels of understanding. Certain cartograms, for example, need us to have a decent appreciation of existing size, shape and position of geographical units in order to be able to frame our interpretation of change. Very few of us have that foundation perception to make these sufficiently effective portrayals of data.
An attempt at a conclusion
To try and bring some sort of cohesive lesson to this post, let me try to summarise my general points:
A single view of the 'best' way to design and visualise data will never be possible because it will can only ever be applied to a system that involves the non-uniform, complex and irrational world of people.
To be an effective visualisation designer requires you to maintain an open mind. Embrace the initial sparks of imagination and ideas but park them and let the process you subsequently follow possibly lead back to those same ideas, don't be constrained by them.
Challenge everything. Force yourself to snap out of the potential for pre-programmed, habitual and highly subjective patterns of thinking, such patterns might be quite automatic and served you well previously but may become restrictive and divergent
Accept that everyone is different. You can never achieve perfection: not everyone will get your piece, will like your work or will draw the same conclusions. Don't let this inevitable shortcoming hang heavily on your shoulders
'OpenData Globe' reveals dynamics of European cities
With the ever increasing availability of, and access to open data about the world around us, there is a constant stream of fascinating developments to try bring new insight into the dynamics of how our cities function. Laurens Schuurkamp, a front-end developer from the Waag Society in Amsterdam, has sent me details of a new conceptual visualisation project built using WebGL called 'OpenData Globe'.
The data comes from the CitySDK API, a platform that allows for easy and uniform distribution of European open data, and through the visualisation it provides a realtime story about traffic flow and live public transport patterns for a range of European Cities, with particular focus on developments for the Netherlands and Amsterdam in particular. You can navigate through a range of quite abstract views of the data that throw away detailed mapping layers to just reveal the visual essence of the manoeuvrings of a city's cars, trams, buses, ferries and subways.
In the public transport view you see the transport portrayed by meteor-esque animations that slowly slide across the screen for each form of travel. Clicking on each individual shape will then annotate the specific line/route and details of next stops, time until next stop etc.
The static images here don't do justice to the intriguing, pulsing and shifting live animations formed by the realtime data feed. Clearly there is a greater leaning towards this being more a conceptual development rather than a practical, sober tool, but it adds a new layer to the many different approaches that are being experimented with to bring alive this great well of data.
'Contrailz' visualises flight paths around the world
A nice new project brought to my attention by Alexey Papulovskiy titled 'Contrailz' provides an elegant visualisation of the world's flight paths. Now, we've seen projects with a similar focus in the past (Bio.Diaspora and Arup, to name but a few) but here we have a fully interactive exploratory environment to zoom and pan around the global patterns.
The project has been constructed using Leaflet and TileMill and data collected from Planefinder.net for the month of October 2012, which offers almost 1 billion datapoints or "dots". As Alexey describes, the data is 'somewhat discrete' and doesn't let you build continous routes for each plane, so the portrayal presented here is formed by the combined patterns of dots. As you can see, though, this still manages to do a very good job of capturing the specific flight routes and particularly the paths planes are forced to take in the lead up to landing in specific airports. You can see this illustrated in the image above showing London's airports. For those who have ever been held up from landing in Heathrow, you'll appreciate the tight, almost athletic-track holding pattern planes have to take up whilst waiting for clearance to land.
The tool enables you to move around the cities of the world that interest you, conducting comparisons between low-altitude (red) and high-altitude (blue) flight paths. One of the interesting discoveries is the sky above Moscow which is essentially a no-fly zone ("flights are allowed there only since March 2013 and only with an altitude of 27,000 ft or higher").
Alexey provides more information about the curiosities that led to his project, some of the interesting observations as well as recognition of some of the interesting holes in the data.
Data visualisation training dates for Australia: Registration open!
After completing a logistics task comparable with the early Apollo missions, I have resolved my schedule for visiting Australia in November and can confirm the dates of my three training courses in Sydney, Canberra and Melbourne. Not just that, but registration is now open! Click on the EventBrite buttons below for the information and registration process.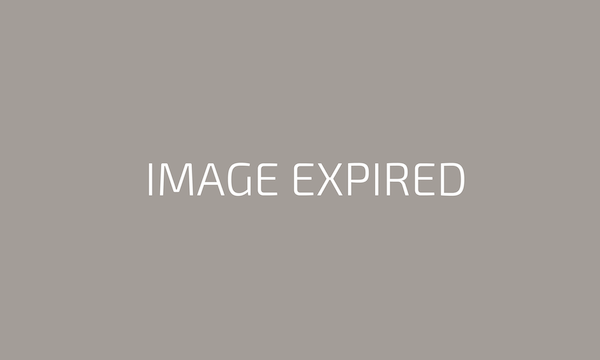 I am also hopeful of having details of each training venue soon and will update the information on each EventBrite event page accordingly. I will resolve all my other training plans (in the UK and US) as soon as possible – check out updates on my Training page.
Appreciating the critical role of subject matter
I have written in the past about the way those of us active in the field operate within something of an artificial environment. It is unavoidable and not unique to data visualisation but when your day is spent networking and communicating ideas largely just with other captive members of the discipline you do so within a bit of a bubble. This means you potentially miss out on important perspectives of people who would be self-defined as casual, occasional consumers or maybe just newly interested in visualisation work.
Likewise, when your vocation involves creating or digesting a wide range of visualisation work every day you view work through the lens of a designer or critic. It is not easy to revert to a neutral or default perspective. Like any profession, you are somewhat cursed by knowledge.
This means that I am very fortunate to run training sessions that provide me with a window to access insights from more casual observers (*). I see how people interact and perceive many different data visualisation and infographic works, from instinctive evaluations and through to more forensic design judgments.
One of the most interesting observations has been the significant influence a project's subject matter has on people's reactions. Works that I might celebrate as being great examples often provoke divided opinion across a group and frequently the connection between the reader and the subject matter is cited as a key reason for indifference.
This has made me think about my own consuming of visualisation work. Projects that I might share or profile are usually exhibits of my appreciation of a design concept or technical solution but I rarely consider the appeal of the work from the perspective of its subject matter.
A few examples. Firstly, this visualisation from last year about changes in wood dimensions. Technically, I think it is a superb piece of work. Extremely well conceived and executed, I included it in my top 10 developments of the time. Yet, if you were to ask me if I'd actually taken the time to learn anything about the subject matter I would have to concede 'no'. I frankly have little interest in the subject matter and, as much as I might try, I'm never quite going to connect with it on that level.
On the other side of the fence, I have previously expressed my great fondness for this work on football match stories by Michael Deal. I think it is a superb concept to visually encode the key activities within a game and, to me, it reveals fascinating stories of ebb and flow in each encounter. But I am also a huge football fan and would happily spend far too much of my time digesting anything and everything to do with the sport. I know others would not, indeed they would be repelled at the prospect. So, once again, irrespective of the quality of the idea and the final visual, this will only reach a certain audience.
A final example: Snow Fall. (Not enough has been said about this, I know that's what your thinking. Well here's a little bit more analysis.) This isn't an example of visualisation alone but as a form of contemporary digital storytelling was quickly picked up by and shared amongst this community.
The great swell of positive response to this project has been largely universal. But how many of us have actually read it all the way through? How many of us have actually read anything beyond the opening paragraph? I know very few who have – myself included – and yet we celebrate the work almost in terms of being a game-changer. That's mainly because we readily judge it as a great artefact of story-telling design, rather than something we have read and been affected by it's subject. (Incidentally, whilst I don't necessarily agree with all the points made here this article is an interesting counter-perspective to the broad celebration of Snow Fall).
The point I'm making here is about appreciating limits of appeal. We can create the very best portrayal of data – elegant, attractive, interactive and different – and demonstrate attributes of effective design but we can never achieve perfection. We can never get everybody on board because there is always a subject matter involved and that will be something that ignites or dampens a reader's desire to continue reading and discovering. We might work really, really hard to create something that achieves eyeballs on our work but soon the visual novelty will wear off for those who simply are not interested in the core topic.
The two key reminders for me:
As ever, an appreciation of your intended reader is key: a realistic view of who you are and are not aiming a project at will frame your design decisions as well as define your judgment of whether it succeeded or not.
Optimisation – doing our best within the context of what we can achieve – is a really important mindset to get into. You will never achieve 100% so don't expect it and don't suffer when you don't reach it
---
(*) I am loathe to use terms like 'normal', 'everyday', 'non-expert' to categorise this cohort. There is no way to avoid sounding like a prat so hopefully you get what I mean by the clumsy descriptions I have used!