Announcing my planned training locations for Autumn 2013
Last month I invited those who might be interested to let me know of where in the world they would like me to arrange my 'Introduction to Data Visualisation' training courses. At the time I was specifically interested in exploring options for India and Australia but any location is of course feasible depending on the volume of interest expressed.
I have had a lot of interest registered – thanks to all! – but certain locations jumped out as being significantly more popular. Accordingly, I am now in position to announce the following locations will form my Autumn 2013 schedule (between August and November)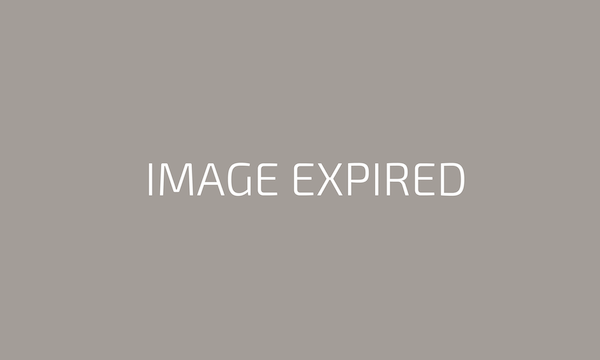 Comments on schedule
Where a specific date is not provided, a provisional intended month is displayed – more details will be confirmed in due course. Should new locations emerge as being viable they will be added to the schedule.
Unfortunately, it was not possible to accommodate an event in New Zealand as part of my Australia tour, hopefully I'll be back down under again next year! With regards to the possible Indian events, I have a few ideas/options to pursue on this front and will share updates as and when I have them.
Beyond the destinations listed above, there are plenty of additional locations that I'm looking to schedule in due course but can't easily fit them in for 2013 so will likely be early/mid 2014. These include: Boston, Chicago, Dallas/Austin, Montreal, Frankfurt, and Buenos Aires as well as cities in India. I am also likely to add a couple more UK events but these can be arranged at much shorter notice.
Still don't see a location that suits you? I am always looking for opportunities to deliver training courses in new places around the world. As I have stated, once I receive sufficient volume of requests for a certain location I will look to arrange an event there so send me an email with your name and desired location and I'll add you to my ongoing list.
Private training events
Finally, another reminder that alongside the schedule of public events, I run bespoke, on-site, private training events for organisations. These are taking up a lot of my schedule this year and prove to be very enjoyable events to run. You can see a list of organisations for whom I have recently run on-site events. Once again, if you would like to enquire about arranging a bespoke event please contact me to discuss your requirements.
A reminder about following this site via RSS
As we approach June there is just a month to go until Google Reader is shut down so this is another reminder that if you follow me via RSS you will need to make some changes.
If you've not already done so, your first decision will be to choose a tool to replace the job of Google Reader. Many people have recommended – and I've followed – Feedly, which seems to be a great alternative with the added benefit of seamlessly transferring across your existing Reader subscriptions.
Once you have done that you will need to update the RSS feed URL for the Visualising Data post updates. I will be ceasing the existing Feedburner feed at the end of June. The new feed URL you will need to use is http://www.visualisingdata.com/?feed=rss.
Thanks very much for continuing to follow!
Best of the visualisation web… April 2013
At the end of each month I pull together a collection of links to some of the most relevant, interesting or thought-provoking web content I've come across during the previous month. Here's the latest collection from April 2013.
Visualisations/Infographics
Includes static and interactive visualisation examples, infographics and galleries/collections of relevant imagery.
Information is Beautiful | Good use of venn diagram to explore the different strains of flu
CNN Money | Personal Space – How much space each person has in some of the world's major cities
Berliner | Hopefully my translation stands up, I believe this is the flight paths and positions above the city of Berlin.
New York Times | Animated pixellated Venn diagram (yes, I made that up) to visualise the diseases that often overlap for the elderly
Moritz.Stefaner | Moritz explores the gender balance in the speaking line ups at conferences in visualisation and related fields
New York Times | Jonathan Corum's animated project to illustrate 'Kepler's Tally of Planets'
Washington Post | Starting the mini-collection of coverage of the Boston Marathon bombings, here's the timeline of investigation from the WaPo…
New York Times | …the NYT's 'Hunt for the Boston Bombing Suspects'…
New York Times | …and their incredibly researched audio recordings of some of those involved…
Source | … A good collection of all the key 'visual explanations' about the marathon bombing from Erin Kissane on Source
Chesapeake Bay | Multi-faceted project to visualise the Chesapeake Bay Grasses
Distance To Mars | April seemed to be a month of visually portraying 'big' things: concepts, numbers, distances, populations but none of them worked for me, particularly in the browser where change blindness occurred. Anyway, a lot liked it out there so included for record…
hereistoday | …here's another titled 'here is today'
Northeastern University | 'The Twitter of Babel' – mapping world languages through language usage on Twitter
Vision of Humanity | Updated index of peace across US, UL and global Terrorism index (work by Scott Murray, amongst others)
Guardian US | 'Violence and guns in best-selling video games'
Business Insider | Collection of work by Eric Fischer: '21 Maps Of Highly Segregated Cities In America
CitiesInOneWord | Simple idea but I like it, describe a city in one word then see the perspective build up for each city. Not keen on the square word clouds though, more could have been done.
SFStreets | 'A history of San Francisco Place Names'
Data Remixed | Another great demonstration of Ben's Tableau skills, this time on baseball pitching
Information Aesthetics | 'Where is the King? Live Crowd Visualization of Amsterdam'
skepchick | Nice investigation into the comparable ages of leading men and women in movies
Knight Center | 'Journalists need to learn data visualization and infographic design skills to complement their message' (When I saw the title I thought this is one for Alberto Cairo. Then I read that it was from the mouth of Alberto!)
Articles
The emphasis on these items is that they are less about visualisation images and are more article-focused, so includes discussion, discourse and interviews
Eager Eyes | In 'The Revolution Will Be Visualized' Robert discusses the recent deployment of visualisation for particularly emotive subject matter
Peachpit | Similar theme… Alberto Cairo's post about 'Emotional Data Visualization: Periscopic's "U.S. Gun Deaths" and the Challenge of Uncertainty'
Michael Babwahsingh | Michael discusses 'New Modalities of Understanding'
Augify | Another similar theme… 'Designing understanding: Our obsession with visualization stems from our understanding of humans as visual beings'
Well-Formed Data | Moritz triggers an interesting series of discussions and responses about the concept of storytelling with data visualisation and specifically the ideas that every good visualisation has to tell a story.
Nick Diakopoulos | 'Storytelling with Data: What Are the Impacts on the Audience?'
Weather.AOL | 'NASA's Robert Simmon on Transforming Science Into Art'
Harvard Business Review | From the HBR series on visualisation, great piece by Irene Ros/Adam Hyland 'When Creating Visualizations, Question Everything'
Stories Through Data | Super post by Chris Twigg exploring 'The reader and reading data visualisation'
Scientific American | Interesting to learn about the science behind the different reactions of reading paper versus screens
Eager Eyes | Useful primer about the different between continuous and categorical data…
Eager Eyes | …and another good piece from Robert about continuous values and baselines
BBC News | Deepwater Horizon: Surviving the oil spill – interactive video
VisualLoop | 'Talking with… Paolo Ciuccarelli: A fantastic conversation with one of the minds behind Density Design'
Density Design | 'Information Visualization on the Move. A Brief and Initial Overview'
Pacific Standard | 'Creatures of Coherence: Why We're So Obsessed With Causation'
jnd | Preface: 'Design of Everyday Things, Revised Edition'
The Functional Art | 'Making your message visible: Trend lines in scatter plots'
Perceptual Edge | Stephen Few asks, and answers, 'what makes a chart boring?'
Social Media Week | On the subject of gender balance: 'Announcing Gender 50/50: Striving for Balance Among Social Media Week's Global Community of Men and Women'
Four Four Two | 'Bayern 4-0 Barcelona: The story in Stats Zone screens'
Stephen Wolfram | Stephen Wolfram's long form analysis of the world of Facebook
BBC R&D Blog | 'Visualising near-real-time iPlayer usage data'
Perceptual Edge | Stephen proposes an interesting new concept for encoding values in geospatial displays using 'bricks'…
Perceptual Edge | …with a noble follow up to concede concern for certain shortcomings…
Infodez | …and Francis Gagnon puts in a great effort to conceive a further alternative using concentric circles and to convince (or otherwise) Mr Few of its merits!
Learning & Development
These links cover tutorials, learning opportunities, case-studies, how-tos etc.
GraphicsInfo | Process narrative behind the SCMP's 'Picasso's Painting's infographic
Postgraphics | Behind the scenes narrative of the Dow 30 tax burden graphic
Peltier Tech Services | Jon describes a workaround/tutorial for creating dot plots in Excel
The Why Axis | Guest post from Jon Schwabish describing a tutorial to create a chart remake in Excel
Charts'n'Things | Design process behind the NYT's graphic about baseball strikeouts being on the rise
Juice Analytics | Data Storytelling: The Ultimate Collection of Resources
Tapestry | The collection of videos of the talks at Tapestry conference
Case.Grafix | Analysis of the SCMP graphic about the Kowloon Walled City
School of Data | Presentation video and slides, 'Data visualization guidelines' by Gregor Aisch at the International Journalism Festival
Charts'n'Things | Second entry this month, another great process narrative about the NFL draft interactive graphic
Vimeo | Video of Bret Victor's talk titled 'Stop Drawing Dead Fish'
Subject News
Includes announcements within the field, brand new sites, new (to me) sites, new books and generally interesting developments.
GitHub | Newly released Vega providing a 'higher-level visualization specification language on top of D3'
Simon Rogers | Simon Rogers announces his leaving of the Guardian and move over to Twitter
Kevin Schaul | Hexagons are all the rage right now, here's a command line tool to 'better visualize crowded dot density'
ICIDS 2013 | Call for papers for the 'The 6th International Conference on Interactive Digital Storytelling'
gmunk | Perhaps off-topic slightly but a fascinating collection of Bradley G Munkowitz's work, over a decade, as a Design Director for the motion graphics industry
Stories Through Data | Storytelling and Data Visualisation – interview with Amanda Cox
Guardian Data Blog | 'Doing good with data: why Datakind is launching in the UK'
Sundries…
Any other items that may or may not be directly linked to data visualisation but might have a data/technology focus or just seem worthy of sharing
Tableau Public | Data Art in it's purist sense: Andy Cotgreave creates a Kraken out of arranged bubbles using Tableau Public.
Twitter | "What Twitter will look like on the day that Thatcher dies"
YouTube | Video showing how the Opta team harvest data from football matches on match day
+Labs | Hyperlapse video of Google Street View images around the world
New York Times | Not from our friends in the graphics dept. but the worst graphics you'll see in the NYT…
Timo Elliott | Introducing 'Data Visualization? Bling It On!' (note the post date, before you go any further)
FastCo Design | 'An Introduction To The Internet From 1995'
Cool Infographics | '8 New Punctuation Marks We Need'
Guardian | Just an inspirational article about creativity, discipline, passion, perseverence. James Rhodes: 'Find what you love and let it kill you'
FastCo Design | 'An Ingenious Cookbook Uses Infographics Instead Of Words'
HortiViz? Twitter-fed digital garden wins gold
Earlier this week I mused about an accidental fusion between music and visualisation. This comes on the back of other pieces about smells and visualisation and the possibility of taste and visualisation. Now we find a new collaborative concept in the shape of gardening and visualisation, or HortiViz if you like (or more likely, don't like).
Conceived by academics at the University of Lincoln and designers Harfleet & Harfleet, the 'Digital Capabilities' project is a twitter-activity-driven exhibit at this year's Chelsea Flower Show and came away with a gold medal.
I'm no gardener so I'll let the project's creators explain the concept:
The plot is divided diagonally by an electronic panelled screen that separates the planting into two distinct areas, one visible and one concealed. The visible area is a tapestry of familiar plants, including soft green shades and creamy-coloured flowers with a touch of pink and a zing of citrus. Foliage adds texture and movement. The partially obscured planting beyond the panelled screen offers a dramatic contrast, with less familiar, stout-stemmed plants and large, rich green leaves creating a dark and exotic effect.

When Tweets discussing the RHS Chelsea Flower Show or Digital Capabilities are detected, the panelled screen activates, permitting selected views of the concealed garden. The planting represents the world of the internet, moderated and revealed by our desire for knowledge and interaction. The garden highlights the contrasts between analogue/digital, material/immaterial, familiar/unfamiliar and global/local.
OK, maybe the connection with visualisation is slightly tenuous but it's all good fun. There is far more information, videos and photos on the project's site.
Article for the OECD Better Life Index blog
A few weeks ago I wrote a short article for the OECD's Better Life Index blog and it was just published yesterday.
It's not a groundbreaking piece of work but frames a discussion about the success of the Better Life Index project that many of you will already be familiar with. It has been slightly edited but not too far from the original (not sure where the image came from but I quite like it).
Thanks to Laura for inviting me to do the piece!
Kepler Funk: An accidental meeting of music and visualisation
I was hard at work this morning preparing for a variety of things and it just so happened that I had Jonathan Corum's 'Kepler's Tally of Planets' work on my screen and BBC Radio 6Music playing in the background. By chance, on came the Daft Punk track 'Get Lucky' and suddenly Jonathan's planets were dancing.
The fusion between music and visualisation is something that I've been interested in for a while now, primarily in an atmospheric sense. In the way that audio in a movie adds to the emotion and sense of story, I've been wondering what impact musical accompaniments to visualisations might have, particularly interactive/animated ones.
For DRM reasons I can't publish the iMovie re-enactment I started making but you can recreate the experience yourself by playing both these YouTube videos together.
I have started to formulate some ideas for my next generation of talks around this concept and the fusion between Hint FM's 'Wind Map' and Debussy's 'Claire de Lune' was another I felt worked (keep replaying to the Wind Map video to get full effect of the entire musical track).
So, which mashups do you think would work?
Talk slides: NYC data visualisation meetup
Last night I had the privilege of talking at the New York Data Visualisation meetup event, hosted by the good people at McKinsey (thanks to Christian and Paul for organising). This was based on a similar talk I gave in London last week as part of the 'IDA talks' series (thanks to Beth for inviting me).
The talk was titled 'Opposites Attract: The Art and Science of Data Visualisation'. I've trimmed some of the more superfluous intro slides in order to get the file size down and compatible with SlideShare. Please note this is not a slide-based document so some of the content may mot make sense without having the context and narrative provided at the event.
Thanks in advance for viewing!
Frank Lampard's 203 goals visualised in 3D by Adidas
To mark the scoring of a record number of goals for his club, Adidas have celebrated Frank Lampard's 203 strike with a real-life 3D visualisation of where each of these goals were scored from.
I like how they've combined the penalties he's scored in to a stack.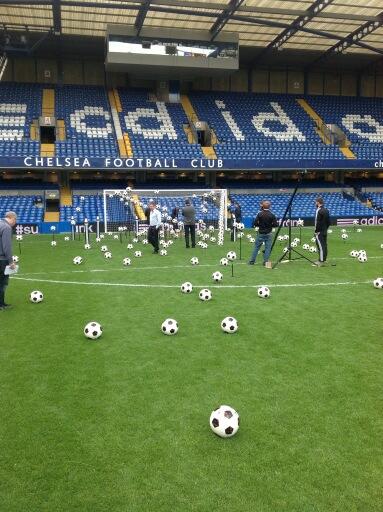 And here's the 'normal' visualisation.
It pains me to celebrate anything to do with said player or said club so let me feel better about life by congratulating Rafa Benitez on getting the best out of Lampard.
Learn about a 'Successful Design Process' with this free eBook offer!
It feels like it has been a while since I mentioned my book 'Data Visualization: A Successful Design Process' but now seems as good a time as any because I have some free eBooks to dish out!
I happen to have a small number of codes that can be used to download the eBook version (in full glorious technicolor) for free via the Packt website.
I'm not 100% clear just how many I have but I will find out shortly: it could be as many as 7 or as few as 3.
However, the reason why I'm publishing this now without the certainty of numbers is that the codes will expire shortly so I need to make them available in a random way to knowledge-thirsty folks like yourselves!
So, if you would like a chance to get a free copy of my (yet to be, but surely imminently) award-winning eBook then please add your name in the comments field below and I will add you to the random prize draw. Please include your email address in the appropriate box when you submit your comment so I can get in touch with you.
I will close the draw at 10am CET tomorrow (Tuesday) then randomly pull out a sufficient number of names.
To read more about the book I have a dedicated page that outlines the contents and has some sample excerpts.
** Update: Prize draw made! **
And the five random drawn winners are…
Bert
Katarzyna Zyla
Jim Giffin
Bill Reynolds
Giulietta M. Spudich
Video: 'The Art of Data Visualization'
Published yesterday comes the newest episode of the PBS 'Off Book' series in the form of a nice video titled "The Art of Data Visualization", a subject close to the topic of some of my recent talks. A few out there on Twitter have picked up on this already but I thought I would post it on here to reach a wider audience.
As Lisa Romagnoli – the Associate Producer – explains "Off Book is a web series from PBS that explores cutting edge art and technology and the people behind it. This episode features Edward Tufte and breaks down the ways in which we present and digest data today."
The video includes plenty of relevant contemporary examples and contains analysis and insight from names such as Edward Tufte, Julie Steele, Josh Smith, Jer Thorp
Humans have a powerful capacity to process visual information, skills that date far back in our evolutionary lineage. And since the advent of science, we have employed intricate visual strategies to communicate data, often utilizing design principles that draw on these basic cognitive skills. In a modern world where we have far more data than we can process, the practice of data visualization has gained even more importance. From scientific visualization to pop infographics, designers are increasingly tasked with incorporating data into the media experience. Data has emerged as such a critical part of modern life that it has entered into the realm of art, where data-driven visual experiences challenge viewers to find personal meaning from a sea of information, a task that is increasingly present in every aspect of our information-infused lives.