Book published and available now!
A week or so ago I shared details of the imminent release of my first book, well I'm thrilled to say my book is now published and available to buy!
The best place to get the book will be direct via Packt publishing's website. At the time of writing this the eBook is available at £9.59 (€13.59, $14.39) and the print book/eBook bundle is £17.09 (€25.19, $26.99).
The print book is available on Amazon (.com at $29.99 and .co.uk at £18.99). It should be also be appearing on Barnes & Noble and Safari Books Online in the near future.
Delighted to see that a few people have already made the purchase with David Napoli (@Biff_Bruise) the first publicly confirmed owner!
Thank you for a great 2012!
A huge thank you to everyone who has read, shared, discussed and contributed to the success of this site over during 2012. It's been a great year and I'm looking forward to moving into my 4th year in 2013 with a step-up in quality, quantity and creativity.
I'll leave you with one of my favourite images of the year, a serendipitous discovery of an advert for one of my talks in the gents! Just hoping it wasn't seen as target practice…
Hope you all have a great Christmas and holiday period, and all the very best for the New Year!
10 significant visualisation developments: July to December 2012
To mark each mid-year and end-of-year milestone I take a reflective glance over the previous 6-month period in the data visualisation field and compile a collection of some of the most significant developments. These are the main projects, events, new sites, trends, personalities and general observations that have struck me as being important to help further the development of this field or are things I simply liked a great deal. Here's the full compilation of all my collections.
Earlier this year I published this collection for the first 6 months of 2012 and now I'd like to mark the end of 2012 with my latest perspective. I look forward to hearing from you with suggestions for the developments you believe have been most significant.
And so, as ever, in no particular order…
If there is one name that has dominated the design side of the field over these past few months it would have to be Santiago Ortiz. Not a week seems to have gone by when he hasn't released a new awe-inspiring, mega-creative project, such as his 7 sets Venn Diagram or Lostalgic. What's more, much of his work is based on complex subject matter, often highly computational, mathematical or qualitative in nature. An incredible few months for Santiago was topped off with a 'people's choice' speakers slot at the Visualized conference where he received a fantastic standing ovation.
There were of course many visualisation, graphic and art projects launched and associated with the London 2012 Olympics but Emoto, above all, really stood out as simply one of the most ambitious and multi-faceted projects seen in this field. A joint collaboration between Moritz Stefaner, Studio NAND, and Drew Hemment and the team at and around Future Everything, this project aimed to capture and visualise the excitement and talking points around the Games based on large extracts of Twitter data. This stream of sentiment about different aspects of the Olympics was visually broadcast during the games using an innovative origami-style object which swarmed across the screen as new messages were posted about different topics. The sentiment from this huge dataset was constantly analysed and the key results shared and discussed via a dedicated blog. At the end of the games a data sculpture was then created using 17 milled plates to exhibit the story of the sentiment around the games, one for each day, and an enormous wall-mounted timeline of the event in tweets. A truly staggering project and one that fundamentally succeeded.
I've tweeted a few times about Simon whose work I first came across at the Malofiej 20 event. He is the Graphics director at The South China Morning Post and is responsible for some of the best static and infographic work I've seen this year. Naturally, the South China Morning Post doesn't command the same visibility on this side of the world, in comparison to the New York Times or The Guardian, but Simon has started his own site to profile the work being published out there and I strongly recommend you go through his portfolio and follow his updates.
This isn't meant to be a cheap plug for my own training, rather an observation that more and more people seem to be seeking training courses in data visualisation and/or infographics. There appears to be a real appetite to learn about this subject now, perhaps a realisation that taste and instinct alone is not sufficient to create effective data visualisation work. Aside from my own training courses, as well as those of Stephen Few and Edward Tufte, many other one-off workshops and courses have been run (example 1, example 2). Beyond the classroom format, the highest profile offering has come in the shape of Alberto Cairo's 'Introduction to Data Visualization and Infographics' MOOC (Massive Open Online Course) which was extremely successful, with 2000 sign-ups for the first edition, and is already/nearly booked up for the second being run in January. Read just one of the very positive reviews this course has received here. This is a very encouraging sign for the community, to see more and more practitioners wanting to educate themselves and enhance their skills can only be good news.
…and speaking of Alberto, this guy has been the busiest man in the field this year and deserves recognition for this. He has translated and launched the English version of his book 'The Functional Art' (review coming soon when I've finished the last third!), he's lecturing at the University of Miami, he's designed and delivered the MOOC courses (and now facing another!), his quality and quantity of output on his blog is enough on its own, he's one of the most active contributors on Twitter and he's found time to be a peer reviewer on my book too. And he has a young child!
It seems 2012 was the year the flood of tower posters and generally bad infographics receded somewhat allowing the best work to be more visible. So, perhaps its less about better and more about easier access – less noise – but the infographics field seems a very different place than it did a year ago. We've seen some fantastic, authentic infographics this year from all the usual suspects (NYT, Washington Post). There were also some nice examples of interactive infographics from the BBC (James Bond) and this one about Water. From a personal viewpoint it was interesting to note that I had far fewer requests come in to publish infographics this year, maybe this has something to do with the impact of visual.ly offering a natural home for such work?
Aside from the Olympics, the biggest 'data' event this year was clearly the US elections and so every news outlet or political-related broadcast entity brought their own visual solutions. As you'd expect, the choropleth map has had to run off into the woods to hibernate for the winter having been pushed to an inch of its survival but we did see some really innovative works. Perhaps the most celebrated was the New York Time's ingenious 512 Paths to the White House but there was also a lot of love for the Guardian US's 'balloons' visualisation, as well as many others. Of course, it doesn't need me to pick out the fact that Nate Silver was the undoubted star of the show and it will be fascinating to see what legacy his effect has on future US elections and those in other countries too.
One of the interesting things I've picked up on during the past few months has been the creativity and innovation of experimentation as some people look to go beyond solely the visual representation of data using computers or illustration. We've had the Data Cuisine Workshop, experiments such as Tasty Tweets, some fascinating work by Onformative looking at the fusion of dance, movement and sound. We also saw the fun pieces like Pumpkin Pie Charts and Binders full of Burgers. I'm also intrigued by the potential of Kate McLean's sensory maps, mapping the smells, sounds and tastes of a city.
In theory, the temperature, humidity and dimensional changes of wood should be amongst the least accessible subjects (and frankly the more boring of topics) to the lay person but there is something so great about this project. It's elegant, has slick transitions and packs in so much comparable information into a very small space without ever feeling cluttered or overwhelming. The small multiples at the bottom of each graphic are fantastic summary devices and the whole thing just fits together into a really smart piece of work that should offer a blueprint if not just inspiration for those of you looking to make scientific information accessible.
[Group hug] Finally, I'm not alone in observing this but I do want to acknowledge what a terrific community the data visualisation and infographics world is. Maybe its because its an enjoyable and creative discipline but everyone is active, contributing and supporting each other with good humour and spirit. Twitter, in particular, is a very positive, accessible and welcoming community so if you're not already on there, or are a silent observer, do get yourself involved because it is highly rewarding. So, hi-five to everybody on there because you're a very nice bunch of people and thanks to all of you for making it a great field to be part of. [/Group hug]
Special mentions…
Here are the other developments that deserve a warm round of applause having just missed out on the main top 10 list:
Slopegraphs and Small Multiples – This is quite an instinctive sense more than anything concrete but I really have been struck by the number of times I've seen people discussing the use of Slopegraphs and Small Multiples. Maybe its because I'm a massive fan of both these approaches that I have a particularly radar for their mention but I do believe we are hearing more about them and that's a good thing.
Tornado Tracker – This is a bit of cheat given it was published in May but I only saw it in July so that makes it ok, ok? This was a really super project to track, initially, 56 years of tornados across the US, but as the project gained plenty of eye-balls it developed into a number of further versions with more data, up-to-date stories and interactive versions.
Wind Map – We've all seen and played with the Wind Map and it wasn't even launched during the past 6 months. However, that word 'play' matured to the term 'use' in recent months as powerful weather systems (Sandy, Isaac) battered parts of the US. People were actually using the visualisation (amongst others) to help them track the live story, which shows that works don't just exist as artefacts – they are being utilitised.
Graphics Blogs – It was great to see the launch of dedicated gallery, collection and design narrative websites for both the Washington Post and National Geographic, both very important organisations in the world of visualisation and infographics.
NYT Olympics Series – Of course you can't ignore the ongoing incredible work of the New York Times, which arguably moved up another level this year, particularly with the addition of Mike Bostock. The series of Olympics visualisations they did often within hours of the story or event happening were quite incredible with Joe Ward and Graham Roberts at the fore of the best stuff.
Visualized Conference – I've already spoken about this at length so I won't rehearse the same points other than to say this was a fantastic two day event, packed full of inspirational and impressive talks and speakers and I sincerely hope it continues in 2013.
State of the Polar Bear – Finally, I often find myself included bear-related projects, but I loved this project that investigated the population and habitat of polar bears.
Announcing the imminent release of my book!
I'm delighted to announce that my book 'Data Visualization: A Successful Design Process' has finally been completed and is now ready to be published!
Overview
I was approached in January 2012 by an Acquisitions Editor from Packt Publishing to develop an 80 to 90 page eBook on the subject of data visualisation and, specifically, about the process of designing a data visualisation. Packt are apparently one of the most prolific and fast-growing tech book publishers and their business model is digitally-focused (not just in terms of subject matter but also their focus on electronic publication).
Over the course of writing the book over the past few months it has grown and grown in size (large through my own coverage-creep!) and now exists as a 206 page eBook and printed book.
You will learn more about the structure and content of the book below but it is worth saying that this material is very complementary to my data visualisation training courses and inn many ways they have informed each other.
I was immensely fortunate to have secured the input of Alberto Cairo, Ben Jones, Jerome Cukier and Santiago Ortiz as my esteemed peer reviewers and their feedback was highly valued and advice extremely welcome.
It is scheduled to be published on 28th December and will be available, of course, from Packt's own website as well as Amazon (.com and .co.uk etc.) and Barnes & Noble, amongst others. You should expect to get the best deal direct from Packt's site. I expect the option to pre-order will be available in the next day or two.
(Note that the details and prices currently shown on these various sites is months out of date and is awaiting a final update in the next 24 hours).
Introduction
Welcome to the craft of data visualisation: a multi-disciplinary recipe of art, science, math, technology and many other interesting ingredients. Not too long ago we might have associated charting or graphing data as a specialist or fringe activity: it was something that scientists, engineers and statisticians did.
Nowadays, the analysis and presentation of data is a mainstream pursuit. Yet, very few of us have been taught how to do these types of tasks well. Taste and instinct normally prove to be reliable guiding principles but they aren't sufficient alone to effectively and efficiently navigate through all the different challenges we face and the choices we have to make.
This book offers a handy strategy guide to help you approach your data visualisation work with greater know-how and increased confidence. It is a practical book structured around a proven methodology that will equip you with the knowledge, skills and resources required to make sense of data, to find stories and to tell stories from your data.
It will provide you with a comprehensive framework of concerns, presenting step-by-step all the things you have to think about, advising you when to think about them and guiding you through how to decide what to do about them.
Once you have worked through this book you will be able to tackle any project – big, small, simple, complex, individual, collaborative, one-off or regular – with an assurance that you have all the tactics and guidance needed to deliver the best results possible.
Who is this book for?
Regardless of whether you are an experienced visualizer or a rookie just starting out, this book should provide useful and practical guidance to anyone who is looking to learn about data visualisation design and/or wants to optimise his or her techniques.
If you are satisfied with the effectiveness and efficiency of your design approach, it may not be for you. Likewise, if you are looking for deep levels of theory, software/code tutorials, or coffee-table glossy galleries, once again, this isn't the book for you.
The aim is for it to be something for everyone: you might be coming into data visualization as a designer and want to bolster your data skills, you might be strong analytically but want inspiration for the design side of things, you might have a great nose for a story but don't quite possess the means for handling or executing a data driven design.
Furthermore, you may never actually fulfil the role of a designer and might have other interests in learning about data visualization. You may be commissioning work or coordinating a project team and want to know how to successfully handle and evaluate a design process.
Hopefully, it will inform and inspire all who wish to get involved in data visualization design work regardless of role, background or expertise.
You don't need to be a gifted polymath to get the most out of this book but ideally you will have reasonable computer skills (software and programming), have a good basis in mathematics, and statistics, in particular, and have a good design instinct.
There are many other facets that will of course be advantageous but the most important trait is just having a natural creativity and curiosity to use data as a means of unlocking insights and communicating stories. These will be key to getting the maximum benefit from this text.
You cannot become skilled by reading this book alone, so you need to have a realistic perspective about the journey you are taking and the distance you have made already. As with most skills in life that are worth pursuing, to become a capable data visualization practitioner takes time, patience and practice. However, through applying the techniques presented, then learning and developing from your experiences, you will enjoy a continued and successful process of improvement.
Contents
1. The Context of Data Visualization (21 pages)
Chapter 1 provides an introduction to the subject, its value and relevance today, including some foundation understanding around the theoretical and practical basis of data visualization. This chapter introduces the data visualization methodology and the step-by-step approach recommended to achieve effective and efficient designs. We finish off with a discussion about some of the fundamental design objectives that provide a valuable reference for the suitability of the choices we subsequently make.
Exploiting the digital age
Visualization as a discovery tool
The bedrock of visualization knowledge
Defining data visualization
Visualization skills for the masses
The data visualization methodology
Visualization design objectives
2. Setting the Purpose and Identifying Key Factors (23)
Chapter 2 launches the methodology with the first stage concerned with the vital task of identifying the purpose of your visualization: what is its reason for existing and what is its intended effect? We will look closely at the definition of a visualization's function and its tone in order to shape our design decision-making at the earliest possible opportunity. To complete this scoping stage we will identify and assess the impact of other key factors that will have an effect on your project. We will pay particularly close attention to the skills, knowledge and general capabilities that are necessary to accomplish an effective visualization solution.
Clarifying the purpose of your project
Establishing intent: the visualization's function
Establishing intent: the visualization's tone
Key factors surrounding a visualization project
The 'eight hats' of data visualization design
3. Demonstrating Editorial Focus and Learning About Your Data (26)
Chapter 3 looks at the intertwining issues of the data we're working with and the stories we aim to extract and present. We will look at the importance of demonstrating editorial focus around what it is we are trying to say and then work through the most time-consuming aspect of any data visualization project: the preparation of data. To cement the learning in this chapter we will look at an example of how we use visualization methods to find and tell stories.
The importance of editorial focus
Preparing and familiarizing with your data
Refining your editorial focus
Using visual analysis to find stories
An example of finding stories and telling stories
4. Conceiving and Reasoning Visualization Design Options (39)
Chapter 4 takes us beyond the vital preparatory and scoping stages of the methodology and towards the design issues involved in establishing an effective visualization solution. This is arguably the focal point of the book as we look to identify all the design options we have to consider and what choices to make. We will work through this stage by forensically analyzing the anatomy of a visualization design, separating our challenge into the complementary dimensions of the representation and presentation of data.
Data visualization design is all about choices
Some helpful tips
The visualization anatomy: data representation
The visualization anatomy: data presentation (color, interactivity, annotation, arrangement)
5. Taxonomy of Data Visualization Methods (40)
Chapter 5 goes hand-in-hand with the previous chapter as it explores the taxonomy of data visualization methods as defined by the primary communication purpose. Within this chapter we will see an organized collection of some of the most common chart types and graphical methods being used that will provide you with a gallery of ideas to apply to your own projects.
Data visualization methods
Choosing the appropriate chart type
Comparing categories
Assessing hierarchies and part-to-whole relationships
Showing changes over time
Plotting connections and relationships
Mapping geo-spatial data
6. Constructing and Evaluating Your Design Solution (23)
Chapter 6 concludes the methodology by focusing on the final tasks involved in constructing your solution. This chapter will outline a selection of the most common and useful software applications and programming environments. It will present some of the key issues to think about when testing, finishing and launching a design solution as well as the important matter of evaluating the success of your project post-launch. Finally, the book comes to a close by sharing some of the best ways for you to continue to learn, develop, and refine your data visualization design skills.
For constructing visualizations, technology matters
Visualization software, applications and programs
The construction process
Approaching the finishing line
Post-launch evaluation
Developing your capabilities
Printed book
As I said above, the eBook was the primary intended format but the print option emerged as an additional development during the course of writing it. Just so any potential buyer is completely informed about their purchase, please note that, whilst the eBook is produced in full colour, the printed book is published in black and white.
As far as I am aware no Packt title is available in colour in the printed version so this is standard practice for them and many other publishing houses as they content with the costs of printing and handle the transition of the industry towards a print and digital platform mix.
Of course a printed book about data visualisation would ideally be available in full colour but the benefit to the customer is that the price of the book is reduced quite significantly. Packt have created an attractive bundle option that allows you to buy both eBook and print book for a very reasonable sub-£20 (sub-$30) price. If you can stretch that far, I would recommend that as the best option.
Thank you!
I know a number of people who have generously stated they will be buying the book as soon as it comes out and it will be a recurring pleasant surprise to hear of anyone who does spend their hard-earned money on my book. I will be immensely grateful for anyone who does this so please allow me to thank you in advance, if I don't get chance to do so in person or electronically at the time!
Finally, as the publishing progresses over the next few days I will be inviting peers across the field to read and review the book. More information will be sent out in due course.
Best of the visualisation web… November 2012
At the end of each month I pull together a collection of links to some of the most relevant, interesting or thought-provoking web content I've come across during the previous month. If you follow me on Twitter you will see many of these items shared as soon as I find them.
Here's the latest collection from November 2012:
Guardian | US electoral compass: how do political priorities change from state to state? | Interactive Visualisation
Binder Full of Burgers | Parody of Romney's 'Binder full of women' gaffe, here we see a visualisation of the US election using burgers, fries and occasionally ketchup | Gallery
Slate | We've all seen and played with the design, now here's the project narrative for the NYT's '512 Paths to the White House' | Narrative
New York Times | A couple more gems from the NYT graphics department during the election, firstly 'What will swing the swing states?'… | Video/Visualisation
New York Times | …and 'How Obama won re-election' | Animated Visualisation
Guardian | US electoral compass: how do political priorities change from state to state? | Interactive Visualisation
Charts 'n Things | Finally from the NYT, a snap taken of their strategy board on the night of the election itself | Image
Time | "Inside the Secret World of the Data Crunchers Who Helped Obama Win" | Article
Simply Statistics | "The statisticians at Fox News use classic and novel graphical techniques to [MIS]lead with data" | Article/Rogue Gallery
XKCD | "To surprise of pundits, numbers continue to be best system for determining which of two things is larger" | Cartoon
Senate Charts | To end this run of political-related pieces, here's some delightfully dumb stuff from the halls of the US congress | Gallery
Visual.ly | Visualization in crises (don't misread, the field's not in crisis) | Article/Gallery
Scientific American | Jan Willem Tulp's work for SciAM – 'RFID Tags Track Possible Outbreak Pathways in the Hospital' | Visualisation
AViz | An inspiring collection of (no electronics included) passive, physical visualizations | Gallery
Chrome Experiments | "100,000 stars is an interactive visualisation of the stellar neighbourhood created for Google Chrome | Interactive Visualisation
Datawrapper | To celebrate the new version of Datawrapper, here's an explanation of the technology being used | Article
Perceptual Edge | Review of Nate Silver's book "The Signal and the Noise" | Book Review
Amazon | Speaking of books, here's the new book from Hunter Whitney "Data Insights: New Ways to Visualize and Make Sense of Data" | Book
O'Reilly | More book-related goodness, this time from D3 hero Scott Murray "Interactive Data Visualization for the Web: An Introduction to Designing With D3" | Book
The Functional Art | And here's Alberto's review of Bill Ferster's new book "Interactive Visualisation: Insight Through Enquiry" | >Book Review
BBC | Visualisation technology used to evidence response from vegetative patient who says he's "not in pain" | Article/Video
Vimeo | Video summary of the Visualized conference, held in NYC in November | Video
Perceptual Edge | Best Practices for Scaling Sparklines in Dashboards | Article
Wiley | "We are proud to present in collaboration with TED a curated series of talks plus specially commissioned educational support materials." | Articles/Videos
MIT TechTV | Communicating Science and Technology in the 21st Century | Video
Visual Loop | Talking with… Jaime Serra – "Exclusive interview with one of the most respected infographic designers in the world" | Interview
Creative Applications | FIFA Development Globe – visualising FIFA's work across the globe | Project/Article
OpenVis Conf | Announcing the OpenVis Conf 'The Open Web Data Visualisation Conference' taking place in Boston in May 2013 | Article
13pt | Jonathan discusses 'An Education for Information Design, c. 1992' based on retrieved notes from an Edward Tufte course in 1992 | Article
Data Pointed | "Above Sea Level" – maps of urban elevation and population | Visualisation
Graphics Info | Wages in Hong Kong | Visualisation
Fathom | Visualising the emotional life of books | Visualisation
Flowing Data | With Christmas just around the corner, here's Nathan's data gift guide | Article
The Globe and Mail | "What's your take on Toronto Mayor Rob Ford's ouster?" – a heavily discussed piece, is it a rip off or an ode to the NYT Obama sentiment matrix? I think the latter… | Interactive Visualisation
The Design of Understanding | Announcing the line up of speakers for the The Design of Understanding 2013 event | Article
Post Graphics | Great to see this, "Interactive graphics, maps and data visualization by the Washington Post. See all of our behind the scenes posts, or just check out all our recent graphics." | New Site
New York Times | Profile of uber-curator Maria Popova of Brain Pickings | Article
Vimeo | "A day in Berlin – public transit visualization" | Video
Science Visualization | Breakdown of different techniques for visualisation scientific subject matter, particularly focusing on things that are plotted in circles | Article
Ghostweather | Lynn Cherny's talk at Strata NYC 2012 about Visualizing Networks 'Beyond the hairball' | Presentation Slides
Speaker Deck | Moritz Stefaner's talk for the Visualizing Marathon 2012 event – Designer Q&A | Presentation Slides
The Functional Art | Alberto Cairo's talk for the Visualizing Marathon 2012 event – Designer Q&A | Presentation Slides
Vimeo | Introducing SkataViz, an experimental prototype using an iPhone attached to a stakeboard to record its motion and visualize its movement | Video
Fathom | Article about language and labels for colours – "That's green, well maybe more blueish. You mean Grue?" | Article
Nodebox | Tutorial for creating data visualisations using Nodebox | Tutorial
Google Groups | Lynn Cherny's inspired decision to launch a dedicated Google Group for collating jobs/postings/opportunities in one accessible place | Listings
Periscopic | "How We Graphed $3.86 Billion in Grantmaking Efforts for the William and Flora Hewlett Foundation" | Project Narrative
Eye Magazine | Info design for children – "The children's books produced by Isotype combined child-centred focus with technical accuracy" | Article
Zeit Online | Google translate suggests this has something to do with 'Job miracle for all?', that makes no sense to me but this German visualisation based on an interactive heatmap/matrix chart certainly looks like it is impressive | Interactive Visualisation
New York Times | Great use of small multiple, interactive area charts to show 'How the Tax Burden Has Changed" | Interactive Visualisation
Eager Eyes | "A Scholarly Discussion with Andrew Gelman and Anthony Unwin" | Article
Dashing D3.js | Huge tutorial site for learning about D3.js | Tutorial/Site
Census.Gov | Not sure about the overall quality but some interesting insight into the visualisations being produced for the US Census | Gallery
The Atlantic | Sketching Out 'Psycho': Production Storyboards From 15 Beloved Films | Article/Gallery
XKCD | "Pet Peeve #208: Geographic profile maps which are basically just population maps" | Cartoon
Google's Zeitgeist 2012 report is… really bland
Those of you with memories that stretch at least 362 days will recall my rather incendiary post (kind of) from December of last year that brought attention to the utter uselessness of Google's 2011 Zeitgeist interactive report.
2011 Flashback…
Remember this beauty? The hovering-slidey-transparent-3D bar disaster?
It always reminded me of the tilting spikey platform in Flash Gordon.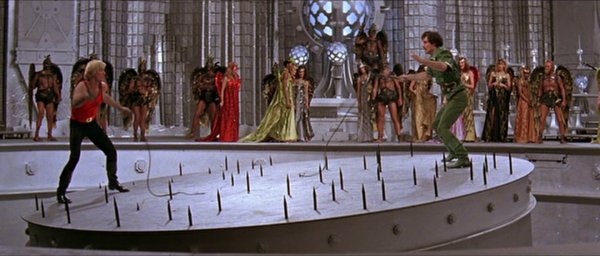 2012 zzzz
Anyway, Google have now launched the Zeitgeist 2012 report and its… well… just nothingness.
Aside from just publishing a load of lists and then compiling them in to a downloadable pdf file, they have rolled out one of the dullest and most pointless interactive mapping experiences you'll find (watch it in highest quality to maximise the blandness and to particularly enjoy the hover events: insightful).
For a landmark report, for an organisation so intrinsically associated with data and technology, for all that technical and creative brain power, this is the best they can do?
Have they waved the preverbal white flag and declared they are out of ideas? Maybe the Zeitgeist report is now seen internally as being on a par with having to empty the dishwasher or vacuum the car.
Either way it is such a missed opportunity for such a prominent organisation to have wowed us with their latest developments.
Confirmed venues for upcoming West Coast US training events
Confirming details of the finalised locations/venues for my forthcoming data visualisation training events that will taken place in Seattle, Seattle, San Francisco in January.
Seattle: Wednesday 9th January 2013
Venue address: 4th Floor, Van Gogh @ Tableau HQ, Fremont, 837 North 34th Street, Suite 200 Seattle, WA 98103
San Francisco: Friday 11th January 2013
Venue address: Bently Reserve, 301 Battery St., San Francisco, CA 94111
Los Angeles: Monday 14th January 2013
Venue address: Jess3 HQ, 109 N Ave 56 Los Angeles, CA 90042