Best of the visualisation web… September 2012
At the end of each month I pull together a collection of links to some of the most relevant, interesting or thought-provoking web content I've come across during the previous month. If you follow me on Twitter you will see many of these items shared as soon as I find them.
Here's the latest collection from September 2012:
Data Remixed | Ben reflects on his first year of blogging and offers '4 Data Viz Blogging Lessons Learned' | Article
Eager Eyes | Ahead of Vis Week, Robert offered this survival guide | Article
Coexist | To mark the release of The XX's new album, a free preview was released for one week, this experiment plots the streaming activity across the globe | Animated visualisation
Visual.ly | Alberto Cairo discussed 'Infographics and visualisations as tools for the mind' | Article
Jerome Cukier | Jerome's very impressive submission for the Tableau political visualisation contest, really pushing the storytelling capabilities of the tool | Interactive visualisation
Target Process | Michael Dubakov with an extremely thorough essay on information visualisation from back in March 2012… | Article
Target Process | …and an equally impressive piece produced this month about Visual Encoding | Article
New York Times | The NYT manages to squeeze value and insight out of a word/bubble cloud regarding National Convention political language | Interactive visualisation
Amazon | New book discovered coming out just after Christmas: 'Data Insights' by Hunter Whitney | Book
Eager Eyes | Storytelling and focus – studying the different between analysis and presentation in visualisation | Article
Flowing Data | RGB Colorspace Atlas shows every shade in a cubic book | Book
UX Blog | Demonstration/experiment in using sparklines in maps | Techniques
Moebio | Wikipedia and gender – the number of male/female editors in various wikipedia articles (includes fantastic solution for handling axis scale/outliers) | Interactive visualisation
Handsome Atlas | Wonderful collection of graphics and visualisation – 'The Amazing and Incredible Statistical Atlases of the United States of America compiled in the final decades of The Nineteenth Century' | Gallery
bl.ocks | Mike Bostock presents a variety of mapping projections for plugin usage in D3 | Programming
Data Cuisine | Results from the fascinating data cuisine open data workshop, run by Moritz Stefaner… | Article/Gallery
Data Cuisine |… and a slide deck from Moritz' presentation at the above workshop | Presentation
Estadao | Nice graphic about the Maracana football stadium in Brazil | Infographic
Sensory Maps | Fascinating visual project to portray the different smell patterns around various locations in the world | Visualisation
Moebio | A quiet September for Santiago… here is his '7 sets Venn Diagram' project involving 128 color combinations from mixing 7 colours | Interactive
Tulp Interactive | Jan Willem's project 'Close Votes' showing which Dutch cities distribute their votes similar over the political parties | Interactive visualisation
Vizbi | Tamara Munzner's keynote speech on visualisation principles | Video
Revolutions | Andrew Winterman from Periscopic discusses how they design data apps using R | Article
Mike.Teczno | A beginner's guide to streamed data from Twitter | Tutorial
On Goals Scored | Visual analysis of Premier League top goalscorers and the parts of their bodies used to score | Visualisation
Stories Through Data | Interview with Mirko Lorenz 'from the practitioner's perspective' | Interview
Poynter | Interview with the Guardian US's Gabriel Dance who highlights 5 ways to create interactives that inform & engage readers | Interview
Studio NAND | Discussing the background and process behind the emoto project's data sculpture | Article
Data Pointed | His And Hers Colors: Popular Color Names By Gender Preference | Interactive visualisation
The Functional Art | Alberto discusses the merits of connected scatter plots | Article
Office of Jane | …and here are some examples, about the emerging volatility in the Eurozone crisis | Visualisaiton
Visual.ly | Assessing the skillsets and design process behind the work of accurat.it | Article
NPR | 'Odd Things Happen When You Chop Up Cities And Stack Them Sideways' | Visualisation
Garcia Media | 'USA TODAY turns 30: Part 1—Looking into the attic for those early sketches' | Article
Garcia Media | 'USA TODAY turns 30-Part 3—A weather map that created a global tsunami' | Article
Visual Loop | 'Talking with … Chiqui Esteban' | Interview
Density Design | In advance of starting a 6 month post in New York with Parson's Institute for Information Mapping, Giorgia Lupi profiles a range of visualisations of/about NYC | Article
Personal Informatics | 'Spark: Visualizing Physical Activity
Using Abstract, Ambient Art' | Paper
Wood Changes | Project which looks at the dimensional changes in wood (more interesting than that title implies!) | Interactive Visualisation
Stephen Wolfram | Introducing 'Wolfram|Alpha Personal Analytics for Facebook' | Article
FastCo Design | A 40-Minute Crash Course In Design Thinking | Article/Video
Complex Diagrams | Noah's great line up of speaking engagements usually with accompanying slide deck and/or video | Presentations/videos
MapBox | Updated MapBox streets terrain layer | Article
BBC Technology | Video article asking 'is data visualisation just style over substance' (answer: some is, some isn't, let's move on) | Video
Scientific American | 'http://blogs.scientificamerican.com/guest-blog/2012/09/26/data-visualization-how-data-and-its-graphic-translation-might-help-humans-to-trudge-the-digital-road-to-new-scientific-discovery/' | Article
Graphics Info | Nice use of stacked bar chart to show the personal-declared identity of Hong Kong citizens over 15 years since the handover | Visualisation
Eager Eyes | Robert drops the bombshell of his departure from academia… (is this sounding like a tv guide entry for a soap opera?) | Article
Face of Big Data | New site/project designed to get participating volunteers to help measure the world | Site/Project
Data Driven Journalism | Analysis of Hans Rosling's presentation at OK Festival | Article
Information is Beautiful | Results of the inaugural 'Information is Beautiful' awards contest | Awards
Angela Morelli | A nicely executed alternative approach to the tower infographic, with interactivity and animation | Interactive Infographic
Visual.ly | 'I Suck at Drawing' – skipping storyboards in motion graphic design | Article
Chrome Web Lab | Introducing a series of Chrome experiments, in this case it is the 'Data Tracer' discovering where images are stored around the world | Interactive Visualisation
Worry Dream | Significant article from Bret Victor – 'Learnable Programming: Designing a programming system for understanding programs' | Article
The Atlantic | How Google Builds Its Maps—and What It Means for the Future of Everything | Article
Vimeo | 'Inge Druckney: Teaching to See', produced by Edward Tufte | Video
Domus Web | 'The importance of being axonometric' — Interview with Michael Stoll about the principles and scale of information design | Interview
Visual Zeit | Visualizing disease incidence in the context of socioeconomic factors | Article/Video
Visual.ly | Analysis vs. Promotion vs. Story: A Tale of Three Audiences | Article
Some Prints | Stacked bar charts vs. the cast of Scooby Doo | Visualisation
---
Presenting the top five most popular posts on Visualising Data during September:
Coming soon… 'Data Visualization: a successful design process' – September 12th, 2012
Registration now open: Data visualisation training courses – September 5th, 2012
Talk slides: Big Data World, Europe conference – September 21st, 2012
Best of the visualisation web… August 2012 – September 28th, 2012
Various updates: Big Dive EU, visiting South Africa and II-SDV Conference – September 28th, 2012
Ideology of the US Congress
In the build up to next week's US presidential elections, there are naturally many visualisation and infographic projects being released. A couple of contrasting projects have caught my eye about the ideological breakdown of the US Congress.
First up we have the 'A Visual History of the US House', the latest project from the mouse of Nathaniel Pearlman, which depicts 'the progression in political ideology of every House seat from 1789 to 2010'.
The image below takes snippets from this work, which is actually a poster that can be purchased. You can take a zoom look at it in close up here. As ever with Timeplots posters there is an INCREDIBLE amount of detail and care taken over every pixel of information being presented.
Then, we have a piece done by xkcd.com showing the ebb and flow of partisan attitudes down the years for both the Senate and House. Click on the image to bring up a full version and a large resolution graphic to allow you to see the similar level of fine detail here.
Here are a close up of the two main legends on this graphic which attempt to aid understanding.
These are both important pieces in demonstrating that sometimes visualisations have to be complex in order to preserve the essence of the data and story being told. Not everything has to be instant, not everything has to be 'got' in 5 seconds. Like the written word, somethings (like instructions) need to be clear, concise and rapidly digested and others, like novels, can be much more considered and slowly-immersed works.
However, the critical point of this experiential process is when you pass the initial 'form' judgment – how attracted have you been to the work, has it grabbed your attention, does it offer a subject matter on which you have an interest to learn/read about. This is where we move into the functional stage and where we need to start to feel like we are going to get something out of it. Both these pieces require a great amount of patience and willingness to invest time in learning how to decode and then interpret the graphics.
I think the Timeplots piece is much more accessible and therefore effective than the xkcd version with which I struggled quite a bit to get my head round, especially the break-off branches. Its kind of a mixture of a stacked area chart and Sankey diagram so involves a great deal of work to understand, even with the excellent attempt at annotated explanation.
This shows the fine balance all designers are faced with when depicting relatively complex data stories. Can you attract the reader through its form, can you keep them there through function and then deliver to them a learning experience.
Assessing the English constituency boundary changes
Just come across this great, simple and really effective project from Oliver O'Brien (@oobr) and James Cheshire (@spatialanalysis) of UCL CASA (Centre for Advanced Spatial Analysis). What may seem a particularly dry subject matter, the proposal for parliamentary constituency boundaries for England, is made extremely accessible by this tool which allows you to very elegantly compare and contrast the proposed boundary changes.
Above is a recording of me using the tool earlier. You can zoom in on a location of interest (or your home/current location) and then, using the slider, you can compare the proposed changes with the current boundaries. The subtle switching of focus between blue and red and, most prominently, the two overlayed at the same time is a great solution to this setting. If it was two displays side by side you aren't able to easily compare, if it was the two states permanently overlayed on top of each other it would be too busy and hard to distinguish the fundamental shapes. The slider is the star so a hat tip to James and Oliver for deploying this device.
New Blog: Juan Velasco's National Infographic
Just want to alert everyone to an exciting and enlightening new blog that has been launched today. National Infographic is the perfectly titled blog of Juan Velasco, the Art Director of National Geographic magazine, and formerly a Graphics reporter at El Mundo (Spain) and the Graphics Art Director at The New York Times. Quite a CV, I'm sure you'll agree.
Really delighted to see this being launched, I know from discussions after Malofiej that Juan was contemplating the idea of creating such a platform for showcasing National Geographic's work Here's an outline of the intention behind this blog, in Juan's own words:
I decided to start this blog to share a bit of the process, challenges and hopefully successes of creating art, maps and graphics for a broad, international audience. We combine journalism, art and design to turn on the light for our readers and transform difficult concepts into clear, transformative learning experiences.
You should really read more from this introductory 'Hello World' post, describing the work and working process of the National Geogrpahic's award-winning graphics team.
Juan's first (proper) post describes the amazing work that goes into a project about the Mustang Caves of Nepal, particularly highlighting the meticulous talents of Fernando Baptista, one of the Senior Graphics Editors.
Check out 'Parsons Journal for Information Mapping'
How many of you have heard of the Parsons Journal for Information Mapping (PJIM)? It's a really good digital publication that comes out quarterly and covers data visualisation with articles on both the theoretical side as well as the practical, highlighting new developments, techniques and great projects from around the field.
PJIM publishes original essays, academic manuscripts, interactive and non-interactive projects, and project documentation. Our goal—shared by those submitting to the publication—is to disseminate knowledge on the theories and applications of information mapping, design, and visualization.
So far there have been 4 volumes (2009-2012) with 4 publications per year. Across this period there have been 63 articles, so plenty for anyone to get their teeth in to. And its a freely accessible resource, not locked behind publishers pay walls.
In this quarter's edition:
(1) The Diagram of Information Visualization, by Gaia Scagnetti, about a installation project which looks at the evolution of the field over the past 5-10 years and creates a time line of some of the most influential events and developments.
(2) Trends in Olympic Pictograph Design: A comparative study using Olympic Games' Sports Symbols, by SoJung Kim, which describes a project about the evolution of designs used to represent different sporting events at the Olympics down the years.
(3) Non-linear Storytelling: Journalism through "Info-spatial" Compositions, by Giorgia Lupi, which analyses the work she and her colleagues at Accurat have been doing for the weekly visual data section of La Lettura in the Corriere della Sera Italian newspaper.
I highly recommend you subscribe to the quarterly publication visit here and if you want to contribute an article you can find out more here.
Confirmed venues for upcoming Europe training events
Just to bring together the fragmented updates into a single announcement, I wanted to publish details of the finalised locations/venues for my forthcoming data visualisation training events that will taken place in November/December.
Venue details will be published ASAP for the three US events (Seattle, San Francisco and Los Angeles) that will be delivered in January 2013. Please note also that, despite appearances, the London event in December will not be like a mini-wedding, no formal dress, drunk relatives or awkward speeches will be necessary.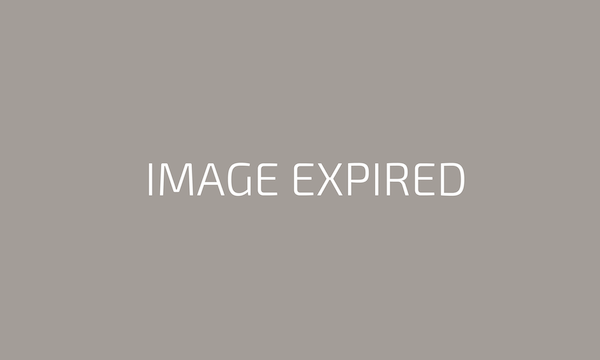 ---
Finally, I would like to strongly recommend Sian from Top Venues to anyone out there looking to arrange events and book venues. Check her services out here.
VisWeek updates by Jon Schwabish: Final thoughts
This is a final guest post from Jon Schwabish, an economist and data visualization creator, who has been keeping everybody up to date with the daily goings on at VisWeek. I would like to thank Jon so much for his thorough, enlightening and (from my perspective at least) particularly punctual updates! I really appreciate how hard it is to find the time, energy and will to do this on a daily basis at such a all-consuming event like this. You can reach him at jschwabi@yahoo.com or by following him on Twitter @jschwabish.
---
I'll call this post "Final Thoughts". I left Visweek yesterday after the morning sessions, which were both great—an inspiring and beautiful couple of hours in the Artists Meet Visualization session and a practical (and also inspirational) tour with some data visualization practitioners in the Takes from the Trenches session. In this final post, I give you my final thoughts on Visweek from my perspective as a relative outsider to the field. And please get in touch with me if you think I left something out, think I hit it on the head, or think I'm totally wrong and should stick to attending economics conferences from here on out.
The Good
First, I think the conference organizers did a great job having what I thought were fairly long breaks (about 20 minutes) between sessions. Those breaks allow people to discuss what they've just seen and talk with other people in the field.
Second, the Fast Forward sessions were great—entertaining, quick, lively, and engaging. I wish more conferences that I attend would put on similar events.
Third, the people and the energy at Visweek were terrific. (Remember, I spend a lot of time at economics conferences, so it really doesn't take much for me to be impressed on this front.) Even though I'm not an academic data visualization researcher or a full-time data visualization practitioner, I was excited to find so many engaged, interesting people ready to discuss the merits of different types of data visualization, different tools to use (and how to use them), how and why to choose certain visualizations, and so many other aspects of presenting data and information.
The Bad
First, the internet connection was pretty weak and there was a shortage of places to charge devices. Organizers may want to take a more strategic approach to providing places to power up.
Second, I find the organization of the conference is a bit confusing. From discussions with some experienced attendees, it appears that Visweek started as single conference (maybe BioVis?) and then over time added other conferences to it, each of which is organized separately. I initially found it hard to navigate the website and to determine the differences between SciVis, InfoVis, BioVis, etc. I'm aware that Visweek is put together by an outstanding team of volunteers, but I would urge the organizers to consider whether it is worth formally pulling everything together under one umbrella or working to make the distinctions clearer.
Third, I want to just reiterate a point I made in my Day 2 summary—the number of observations in many of the experiments presented at Visweek is very small. I discussed my Day 2 post with a few people at the conference and I heard two main reactions: one, it is difficult to get more participants in these experiments (and cost is certainly be a factor); and second, small sample sizes are characteristic of other fields, such as sociology and psychology, so the practice is not uncommon. And I get those two points and agree, but I do think that if the data visualization field is to determine the best ways to communicate data and information, sample sizes are going to have to get bigger and be more representative in order to perform truly reliable statistical analyses.
The Ugly
I lost count of how many presentations I saw over the last few days, but I was struck by the poor slide and presentation design of so many speakers. Even if you're a computer scientist studying different algorithm design or a researcher working on different visualization perception issues, Visweek is, at its heart, a conference on visualizing data and, as such, I was really disappointed at the overall quality of the slides. Specifically, I'd like to see fewer bullet points, larger text, more and better images, more narratives, and fewer cute slide transitions. (Some people told me they'd like to cut down on the number of equations—I'm not turned off by equations, but I do want to hear some discussion and intuition for the math, instead of presenters thinking that the Greek letters are going to do the job for them.)
In the Evening
I survived my first Visweek! I had a tremendous time and was fortunate to meet so many excellent researchers, graduate students, practitioners, computer scientists, programmers, and graphic designers. Thanks to Andy for letting me invade his site for a few days and special thanks to a whole bunch of folks for inviting me into their world and helping me navigate the waters, if only for a few days: Enrico Bertini, Jerome Cukier, Ellie Fields, Danyel Fisher, Jeff Heer, Noah Iliinsky, Robert Kosara, Jen Lowe, Kevin Lynagh, Scott Murray, Hannah Pileggi, Kim Reese, Jonathan Roberts, and Drew Skau. If you're not familiar with the work of these folks—and apologies to those I omitted—I recommend you go find them (and go bother them for help and advice!).
So I'm now back east where football is on at a decent hour and there are fewer coffee shops per capita. I'm filled with renewed inspiration to make better and innovative visualizations, and to figure out better ways to communicate information because I believe that communicating data through quality data visualizations can lead to better understanding of complex issues, which will hopefully help us tackle some of the important questions we are all trying to answer.
VisWeek updates by Jon Schwabish: Day 3
This is a guest post from Jon Schwabish, an economist and data visualization creator. You can reach him at jschwabi@yahoo.com or by following him on Twitter @jschwabish. Many thanks to Job for his efforts to keep us poor folk who aren't able to make it to this great flagship event.
---
Day 3! I've made it through three full days of Visweek and I'm starting to feel like I'm running on fumes. Some nice events today, so let me get to it.
In the Morning
I was happy to start the morning with the Visweek Papers Fast Forward, which is where the authors for all 40 or so papers get 30 seconds each to advertise their work. It's such a better way to see what's coming than reading abstracts.
My first session was the Visweek Industry Presentations: A View for the Future, which included presentations by representatives from Tableau, Kitware, Intel, IBM, and Microsoft Excel. I got the most out of the talk by Scott Ruble from Excel because he did the best job of looking forward—he discussed the various visualization devices, interaction modes (e.g., touchscreens, voice controls), devices, platforms, and services that he thinks are on the horizon for both developers and users. He also previewed the new Excel 2013, which includes a "Recommended Charts" option as well as some other new visualization tools. You should be able to get a free preview here. Jock Mackinlay did a nice demonstration of Tableau desktop and also gave us a preview of the upcoming mobile version.
The second session this morning—Visual Analytics in Practice—featured myself, Kevin Lynagh (Kerning Labs) and Shahtab Wahid (Bloomberg). Obviously, this was the best session of the entire week! Kevin's talk was excellent—solid slides; good, clear message; nice story; and good advice to students and practitioners. Shahtab's talk was an interesting look at the visual tools and products he's helped developed at Bloomberg. (With respect to my talk—my slides are available here. I'll just say that I got a lot of great feedback from visualization practitioners and academics alike, and I'm looking forward to heading back to DC with new tools to try, strategies to consider, and people to bother for help).
Things I Missed in the Morning
I wasn't able to see everything this morning, but it was clear from the #Visweek Twitterfeed that there are three papers I need to check out:
1. Nicholas Kong and Maneesh Agrawala presented a paper on graphical overlays that are layered onto charts to "facilitate a larger set of chart reading tasks".
2. The Typographic Map tool by Shehzad Afzal and others, with which you can make maps that merge text and spatial data. You can play with it here.
3. Justin Talbot, John Gerth and Pat Hanrahan's paper that shows William Cleveland's Banking to 45° aspect ratio design guideline might not actually be minimized around 45° or, as it became to be called here, Clevelandgate.
In the Afternoon
So after my talk and a tasty lunch in Capitol Hill, I was kind of in and out of sessions this afternoon. The tutorial on color theory by Theresa-Marie Rhyne was too technical for me. The panel on Reproducible Visualization Research was more interesting and appears to highlight challenges in the academic community that many fields face. Specifically, the panel was charged with discussing what changes might be needed to visualization research to assure greater reproducibility. Although there are parts of the data visualization field that have been around for a while, much of it is fairly young, so this may just be part of the field's growing pains. I mean, the American Economic Association only introduced a disclosure policy in July 2012.
I did spend a lot of time in the afternoon talking to a lot of great people—practitioners, academics, programmers, and other people interested in ways in which basic data visualization strategies can be taught to researchers and analysts who may not be as familiar with the available data visualization tools and strategies.
In the Evening
I spent about an hour standing by my poster during the Poster Viewing and talked to a lot of people, some of whom were interested in what tools I use to create infographics, how I go about deciding which charts to use for the data at hand, strategies on how to make a good infographic, and how the infographics are used.
So that's all for today. Unfortunately, I leave around noon tomorrow, so I only get to see a couple of things in the morning, but I'll follow it up with some summary thoughts.
VisWeek updates by Jon Schwabish: Day 2
This is a guest post from Jon Schwabish, an economist and data visualization creator. You can reach him at jschwabi@yahoo.com or by following him on Twitter @jschwabish. Many thanks to Job for his efforts to keep us poor folk who aren't able to make it to this great flagship event.
---
So welcome to (my) day 2 of Visweek! Today was even more exciting than yesterday (day 1 review here)! As the BioVis folk filtered out and the InfoVis people filtered in, there was a palpable change in energy in the conference area. It could have been more people, or the soda served at the first break, or the break from the rain, but there is definitely a higher energy here today.
In the Morning
Today marked my first Visweek Keynote address, given this morning by Mary Czerwinski of Microsoft Research. All three ballrooms were open, the room was packed, and people seemed excited. The talk was interesting, but I was not inspired. She spoke about a number interesting projects Microsoft is working on (and has worked on) and showed some entertaining videos of projects that they worked on back in the day of IE4, as well as some various survey design techniques. Gauging by the number of questions at the end, many people seemed to find it interesting, but I was looking for something bit broader, a sentiment that was shared by a few other conference attendees I spoke with.
I then turned to my first InfoVis session (in case you're confused about the differences between all of these "Vis" sessions, I'll spend some time discussing them in my final post). This session included the "best paper" of the conference by Steve Haroz and David Whitney about how to use color to encode information. Steve did a great job presenting—the authors made three general conclusions, which I adapt below to be a bit more practical:
Minimize the use of bins (i.e., color) for categorical data;
If possible, require interactivity in your design; and
Group like items together.
I also enjoyed the paper by Steven Gomez and his co-authors , in which the authors asked students in various fields to present research from other academic disciplines. They then visualized the "average" presentation slide and, based on my own experience, I wasn't totally surprised that they found that students from the social sciences (e.g., economics) were more likely to have slides filled with text and bullet points than students in the humanities. The paper by Michael Sedlmair and his co-authors was also a nice paper about design study and I talked to a few people afterwards who thought the lessons from their work were well presented and discussed and could be used as an outline for others undertaking design studies.
Overall, I don't want to spend too much time dissecting these papers or others in the session—I'm not really qualified to do so without reading the papers in detail—but, in general, I thought the quality of the presentations and the quality of the slides was really quite excellent. The slides were clear of clutter, text was large and sparse, the color choices were simple, and the stories were clear.
In the Afternoon
I had a great lunch with some graduate students, Jerome Cukier, and Drew Skau (from Tableau), and followed that up with some additionally interesting sessions. I will say that the afternoon InfoVis sessions (I did not try the SciVis or VAST sessions today) were a bit more technical than the morning session, so I got a bit less out of them. The paper by Anastasia Bezarios and Petra Isenberg, which tested how well people perceive visual variables from different perspectives in front of a large wall display was really interesting, and I enjoyed the description of the actual experiment.
I also spent a bit of time in Marek Kultys' tutorial on Good Practice of Visual Communication Design in Scientific and Data Visualization. Marek had a really nice basic-level data visualization course in his 4 hours or so of lecture, including a practical design period in which students were given a design challenge and asked to do some sketches (unfortunately, I didn't stay to see how it turned out). I always find it interesting to see how different people try to teach basic data visualization principles and though I found his slides hard to read, I think his "6 Principles of Information Design" – borrowed from Edward Tufte's "The Visual Display of Quantitative Information" book – are well worth repeating:
Have a properly chosen format;
Show comprehensive information in true context—that is, do not lie;
Use words, numbers, and drawing together;
Avoid content-free information, including chart junk—in in other words, avoid redundant visual elements;
Display an accessible complexity of detail; and
Have a narrative quality—tell a story about your data.
In the Evening
So, a little personal plug here. I spent the first part of my evening with about 70 other people doing a "Poster Fast Forward", which was really fun. Each of us got up for 30 seconds to give a preview of our poster (mine is on the data visualization and infographic efforts at the Congressional Budget Office), which are being showcased in a neighboring room. I followed that up with an Ignite Talk (a 5 minute talk in which your 20 slides automatically advance every 15 seconds) at an event run by Noah Iliinski and sponsored by Tableau. A lot of people from the conference showed up and everyone seemed to have a good time.
The Bad – or Perhaps Just My Confusion
I freely admit that the academic side of data visualization is not my area of expertise. But I saw a number of different presentations today and here are some of the reported sample sizes in each: 6, 10, 12, 15, 20, 5, 20, and 31. With such small samples sizes, I find it hard to believe the statistical results in any of these studies. I have to go to the back of my nearest statistics book to find the critical values of t-statistics when sample sizes are that small and I am almost entirely certain that none of these authors can claim that their samples were truly random. (Someone did try to point out that perhaps the respondents were randomly seated around the computers—that doesn't count!) It also appears to be the case that many of the participants in these studies are students at the various universities at which these experiments are taking place. I just find it hard to think how results from studies using such small samples can be applied to the population at large. Even if cost is an issue, conclusive results should be based in good statistics, and such small sample sizes does not, to me, inspire confidence.
There looks to be a number of great talks tomorrow and I'm excited to see what others are doing.
VisWeek updates by Jon Schwabish: Day 1
This is a guest post from Jon Schwabish, an economist and data visualization creator. You can reach him at jschwabi@yahoo.com or by following him on Twitter @jschwabish. Many thanks to Job for his efforts to keep us poor folk who aren't able to make it to this great flagship event.
---
Cheers from Seattle! I'm going to try to do my best to cover Visweek in Andy's absence. This is my first time attending Visweek and like many conferences, Visweek is a series of concurrent sessions so it's impossible to see everything. After my first full day, I'm excited by the amount of information on display and the knowledge being shared and I'm really looking forward to the next few days.
In the Morning
I started my morning by browsing the BioVis posters in the main hall. Reading some of those posters was like reading a foreign language; they are clearly written for the science community and not for the person interested in general data visualization. I'm sure the tools, research, and research strategies are interesting, but they were not for me.
Okay, so onto my favorite part of my day and the reason why I came out a day earlier than I had originally planned: Jerome Cukier, Jeffrey Heer, and Scott Murray did a full-morning hands-on d3 training to a packed ballroom. (The tutorials and slides can all be found here ).
If you're not familiar with d3, it's an amazing tool that can do all sorts of great visualizations. (See these sites for more information: http://d3js.org/ and http://bost.ocks.org/mike/). If you don't have programming experience in some of the standard web languages—HTML, SVG, and CSS (and I don't)—getting started in d3 can seem overwhelming, but the presenters did a great job of showing us how we only need the basics in those other packages to get going in d3.
I think the conceptual part of the talk got off to a great start with this slide from Jeff Heer:
In it, Jeff made the point that there are some tools (for example, Excel and Many Eyes) that can help us be efficient at creating data visualizations, but are lousy at allowing us to be expressive with the data. On the other side, there are tools that (for example, OpenGL and Processing) are not so good on the Efficiency side, but allow us to be more Expressive in choosing and creating chart types. The d3 toolkit, he argues, fits right into that sweet spot.
The rest of the morning was filled with a great step-by-step tutorial, led primarily by Scott and Jerome. A few months ago, I spent several intense weeks trying to learn d3 (and only survived because of occasional emails from Jerome and Scott), and many of the questions from the audience were exactly the sorts of things that tripped me up. The explanations from all three presenters were clear and immensely helpful. If you're looking to get started with d3, these slides are the place the start.
In the Afternoon
After a great lunch with Noah Iliinsky, I started my afternoon at one of the more academic-oriented research sessions. Okay, so I missed the mark on this one—these papers were out of my comfort zone and beyond me. I'm sure they were informative to people who are familiar with the field, but I didn't get much out of them. The only thing I will say is that many of the slides were pretty bad—lots of text, lots of bullets, and bad graphics. At the very least, I expected a higher level of presentation quality from a conference on visualizing information.
So I left that session and headed over to the Connecting the Dots—Showing Relationship in Data & Beyond tutorial with Marc Streit, Hans-Joerg Schulz, and Alexander Lex. I missed a bit of Hans' talk, but did get to see the other two tutorials and they were excellent, especially Alexander's. (Slides from the three talks can be found here).
My favorite of the three was Alexander's talk on how to link data. As a very simple example, think about his tutorial as ways to best visualize subgroups within a scatterplot, though his lesson extends to all sorts of places where linking data is important. He went through three major classes of links:
1. Proximity: grouping/linking by placing entities in close proximity;
2. Similarity: adding a glyph, label, frame, or background;
a. Similarity could also involve blurring or darkening the background and not necessarily highlighting the variables of interest;
3. Connectedness: connected items with a line or curve or surround items with an outline, surface, or volume.
He spent time discussing the pros and cons of each and in the end, it was Alexander's bottom-line takeaway that will stick with me: "Connectedness trumps everything else and can even be perceived faster than color".
---
That concludes my first day at Visweek! I'm looking forward to tomorrow's sessions, including a keynote from Mary Czerwinski (Microsoft) and papers on eye trackers, and uncertainty visualization, among others.