Live post: In search of the first use of 'Data/Information Visualization'
Whilst working on my book this afternoon a thought struck me: When, where and by whom was the term 'data visualization' or 'information visualization' (give or take an S or a Z) used?
Was it Tufte? Was it Bertin? Tukey, perhaps? Surely it wasn't Florence Nightingale or William Playfair? It feels like one of the facts that you should know and is probably something that you don't want to admit not knowing. Well, allow me to put my hands up and admit I don't know the answer.
So, in order to pursue this fascinating (my word, you don't need to agree) journey of discovery, this will be an evolving blog post to try and track down the first use of the term 'data visualization' or 'information visualization'. It might be rapidly solved, it might go on for years, either way just enjoy the ride folks…
Google Ngram
Let's start off with Google Ngram Viewer (nice reminder/tip from Michael Babwahsingh).
"When you enter phrases into the Google Books Ngram Viewer, it displays a graph showing how those phrases have occurred in a corpus of books (e.g., "British English", "English Fiction", "French") over the selected years."
This first search suggests the first usage would have been around the start of the 90's. But if we then revisit the same search but rather than American English we just use English, we get an interesting little peak around 1900??
Earliest reference in books?
1999?

Interestingly, whilst its a relatively new book (1999), Readings in Information Visualization by Stuart K. Card, Jock D. Mackinlay, Ben Shneiderman comes attached with this abstract and refers to the 'emerging' field:
"This groundbreaking book defines the emerging field of information visualization and offers the first-ever collection of the classic papers of the discipline, with introductions and analytical discussions of each topic and paper."
1963?
**Update** The date of publication for this is wrong, given that the contents describes the 70s, 80s and beyond. Hard to do if you're writing it in 1963…
Information Retrieval: Ground Rules for Indexing, by Information Retrieval Project, University of Dayton Research Institute contains a reference on page 78 about Information Visualization… (For what it's worth, my money is going on Ben Schneiderman)
1993
Next up is an obvious one (on so many levels), William Cleveland's Visualizing Data from 1993.
1984? 1985?
If Cleveland's book of 1993 was using the term data visualization, then maybe one of the founding papers on which this book was based will also show it being used?
Cleveland and Robert McGill's paper 'Graphical Perception: Theory, Experimentation, and Application to the Development of Graphical Methods' is one of the most important written on this subject. Published in the 'Journal of the American Statistical Association' in September 1984 (Full ref: Vol. 79, No. 387. (Sep., 1984), pp. 531-554).
Unfortunately the pdf's are all scanned so word searches are out of the question, it will have to be a visual trawl…
Initial inspection does not find the term used which is interesting: graphical perception and graphical communication are prominent but not visualization as yet. So what influenced Cleveland to entitle his book 9 years later 'Visualizing Data'?
It certainly wasn't the paper Cleveland and McGill published in the following year (August 1985) titled 'Graphical Perception and Graphical Methods for Analyzing Scientific Data'.
Other authors?
Searching through further papers by Howard Wainer, Kosslyn, Spence – draws another blank. The terms associated with these authors and papers leads to alternative phrases like data analysis, graphical perception (again), graphical discrimination, visual perception and graphical analysis. This leads me to believe that neither Bertin nor Tukey would have used the terms otherwise they would be heavily referenced.
1991?
Maybe my scent was on to something… Johnson B and Shneiderman B (1991), "Tree-maps: a space-filling approach to the visualization of hierarchical information structures", In Proceedings of IEEE Conference on Visualization., Oct., 1991. , pp. 284-291.
… but also we have Jock MacKinlay emerging prominently. In 1991 he, Stuart Card and George Robertson published a paper entitled Cone Trees: animated 3D visualizations of hierarchical information.
A further search for Jock leads me to Robert Kosara's article about his influences and this gets interesting. I then follow my nose and find this Wikipedia entry with a rather interesting line in it…
At this stage, I'm declaring Jock MacKinlay the originator of the term 'Information Visualization' (and he is therefore the treasure at the end of this quest) unless anyone can find compelling alternative evidence!
1987?
Hold the back pages! Ben Jones from dataremixed.com has unearthed a nice discovery.
The earliest publication of the phrase "data visualization" that I was able to find was from a 1987 publication of the U.S. National Research Council called "Space Technology to Meet Future Needs". Ironically, the place where the term is used (Page 111, Chapter 11) deals with technology research needs to support "deep space flights of long duration (for example, a Mars mission)". Here is the link.. The quote is "Ground-based data analysis: Needs for ground-based data analysis include cost-effective high-capability work stations, data visualization, and automation of analysis tools and techniques."
Any advances on 1987?
Live visualisation views of Hurricane Isaac
Given the attention on New Orleans and surrounding areas with respect to Hurricane Isaac, I've just taken a couple of quick screen recordings of Martin Wattenberg/Fernanda Viegas' Hint FM 'Wind Map' and Stamen's/TWC 'Hurricane Tracker' to show how things are developing down there.
Tasty Tweets: Data representation through taste
Tasty Tweets is a data visualisation experiment that expands the usual encoding options beyond simple visuals. Developed by students at the Copenhagen Institute of Interaction Design, the project allows users to explore current twitter trends through taste. The project was on show at this year's Campus Party Europe in Berlin.
Using the Twitter API the device collects 100 tweets searching for mentions of specific fruits like apple, blueberry and pineapple. Based on the mentions, valves are triggered to release the appropriate flavoured from vessels based on the proportion of mentions. With the ever changing references to fruit on Twitter, each smoothie created has a unique blend of flavours. That's not all…
Data from which the smoothie is created are graphically represented on a computer screen. It shows the proportions of flavors in the current smoothie as well as the most recent tweets from which the smoothie was created. Furthermore, a historic view of past smoothies allows users to compare trends over time.
You can watch the device in action in this video:
Weekly 'Visual Data' section in Corriere della Sera
Corriere della Sera is an Italian daily newspaper (broadsheet) and La Lettura is a cultural supplement published in the Sunday edition of the newspaper. The supplement is highly regarded and includes articles and works from the most famous Italian experts on art, cinema, literature and society, amongst other subjects. Every week they dedicate a page of this supplement to visual exploration via the 'Visual Data' section and these works are produced by design agency Accurat.
For their La Lettura pieces, Accurat designs 'visual stories that depict the complexity of cultural, economical and social phenomena and systems' and they do this within the typical constraints of a newspaper editorial pressure cooker! Each piece begins on a Monday and the final solution is produced by Thursday AM. There is no real chance for preparation work to be carried out beforehand because it is not until Monday that the proposed and agreed topics are finalised.
Giorgia Lupi, one of the founders of Accurat, described to me the process behind their weekly challenge:
We start from a topic that we would like to explore and spend the first half-day understanding which could be the most interesting, unexpected, relevant or unexplored phenomena to highlight. By this point we've had the first ideas and intuitions about the visualisation on paper. We then try to confirm it [the concept] by working with the data we choose. Sometimes, of course, we have to come back to the first step! We define a final criteria to use and we look for other kind of data that would be interesting to compare, relate or (even very different ones) to contrast. We then play with and develop the visualisation…
The key point here is that they set out to find unexplored stories, never starting from the visual tools or programming languages, rather inventing a new visual model every week, first on paper and then simply with illustrator. Through the analysis of the context and the available information Accurat designs and realizes the most effective visual metaphors and diagrams to unveil the stories that lie 'hiding between the folds of numbers and data'.
One really interesting facet of this work, picking up on my recent post about defining visual style, is this comment from Giorgia…
On La Lettura we have to work with the Corriere della Sera's graphic rules (colors of background, dimensions of the artworks, only 2 fonts available etc.) and this creates, of course, a first-glance visual consistency throughout all the visualizations!
All the work done by Accurat on this Visual Data section is published on visualizing.org and includes a short, English description. Translated pieces may be published in due course. You can read more about the work of Accurat here.
Many thanks to Giorgia for taking the time to explain about her and her teams' excellent work!
Best of the visualisation web… July 2012 (part 2)
At the end of each month I pull together a collection of links to some of the most relevant, interesting or thought-provoking web content I've come across during the previous month. If you follow me on Twitter you will see many of these items shared as soon as I find them.
Here's part two of the latest collection from July 2012 (see part one):
Tableau | 'No Dearth of Sports Vizes Here' announcing the outcome of the Tableau sport viz contest | Contest
Stamen | Stamen release some new mapping flavours that are simply based on streets, labels and background alone | Mapping
A Book Apart | Responsive Web Design, by Ethan Marcotte | Book
Statistical Graphics and More | Martin repeats his annual analysis of the progress of the Tour de France | Visualisation
Core77 | Brilliant (if it's real) interface design for Text Messaging based on your thumb curve | Article
Wired | Discussing how 'sexy' data analytics has become | Article
Why Axis | Analysis of The Huffington Post's Pollster API | Article
FastCo Design | Infographic: Hockey Is Won By Penalties, Not Goals | Video Infographic
Re-Designer | A huge collection of key blogs, people, studios etc. around the information design space | Resource
OK Festival | The Art of Data Cuisine: The Open Data Cooking Workshop, 15-16 September 2012 | Workshop
Shoothill | Excellent floodmap tool for the UK. We need it. | Interactive
SND | Visualize the Games Vol. 2: Information and graphics | Article
Seth Sources | Great analysis and suggestions for dealing with diffusion indexes | Article
Sheffield University | Danny Dorling introduces his new book 'The Visualisation of Spatial Social Structure' | Book
vis4.net | Gregor discusses an interesting perspective on the potential value of radial gauges, specifically against the idea of breaking rules in visualisation | Article
Eager Eyes | …Robert responds to Gregor's post with his own take… | Article
Visual.ly | …and another useful post offering further analysis of the speedometer: why it works | Article
Eager Eyes | 'A Criticism of Visualization Criticism Criticism' takes forward my initial discussion in my article for O'Reilly Radar about 'Walking the tightrope of visualization criticism' | Article
Michael Babwahsingh | Intelligent and valuable further discussion/analysis from Michael on the same subject | Article
Research Web | Why Should Engineers and Scientists Be Worried About Color? | Article
The Functional Art | For infographics and visualization designers, life outside the news industry | Article
Viz World | 'LHC, the Higgs Boson and the missing Visualization Expert' | Article
The Guardian | Higgs boson: the human urge to visualise the particle is irresistible | Article
WSJ CIO Report | Cornell Graduate School Harnesses Data Visualization | Article
Visual.ly | 'Creating Animations and Transitions With D3' by Jerome Cukier | Article
Forbes | Consider Your Message When Choosing What Chart to Use | Article
TED | 'Jared Ficklin: New ways to see music (with color! and fire!)' | Video
Data Remixed | Incredible Tableau analysis of the 'best chess openings' | Article/Interactive
Conspire | Immersive Visualization: The Future of Data Presentation | Article
Flickr | Earthquakes since 1898 | Map/Visualisation
Graphicacy | New site/analytical design agency founded by Timeplots' Nathaniel Pearlman | New Studio
iTunes | Statistical Reasoning ! course by Johns Hopkins University | Learning
BBC News | Population pyramid analysis of England and Wales from the ONS Data Visualisation Centre | Interactive
SND | Q&A with Joe Ward: Behind the scenes at The New York Times, as they plan Olympic graphics | Interview
Hello Happy | Beautiful web type | Article
National Post | Graphic: Mexican drug cartels' spreading influence | Visualisation
Maps Grammata | Great collection of 'bloopers'/accidents from the NYT's Matthew Bloch | Article
Visual.ly | What is an infographic? | Article
KVS Studio | Knowledge Visualization Systems is an interaction design studio specializing in the organization of complex information | New studio
Vimeo | Infographic Thinking – Workshop with Francesco Franchi | Video
Visual.ly | Visual.ly Launches Social Network for Data Visualization | Article
---
Presenting the top five most popular posts on Visualising Data during July:
10 significant visualisation developments: January to June 2012 – July 11th, 2012
Discussion: Is data visualisation gender blind? – July 23rd, 2012
Minimalist Olympic rings design – but is it accurate? – July 14th, 2012
Article: The 8 hats of data visualisation design – June 26th, 2012
Best of the visualisation web… June 2012 (part 1) – July 10th, 2012
Best of the visualisation web… July 2012 (part 1)
At the end of each month I pull together a collection of links to some of the most relevant, interesting or thought-provoking web content I've come across during the previous month. If you follow me on Twitter you will see many of these items shared as soon as I find them.
Here's part one of the latest collection from July 2012 (see part two):
Stamen | Announcing their superb watercolour city map prints for sale | Prints
Smart Data Collective | Interesting article about the development and usage of parallel coordinates or 'II-coords' | Article
SND | Interview with IN GRAPHICS Editor, Jan Schwochow | Interview
The Guardian | The Guardian create a fun retro interactive to let users discover their likely position in a variety of races | Interactive
The Guardian | …and how they built it | Article
NPR | Visualising the US drought by the NPR… | Interactive
New York Times | … and here's another great piece about the drought, this time the small multiples design by the NYT | Static Visualisation
Chartsnthings | … and a process narrative from Kevin Quealy about how this was constructed | Process Narrative
The Functional Art | Alberto interviews Gregor Aisch and Jan Willem Tulp: 'The rise of European visualization' | Interview
MLS | Adidas and MLS announce world's first smart soccer league | Article
Flowing Data | Nathan shares details of the 'Computing for Data Analysis' free course on Coursera | Learning
Life and Code | A huge list of resources (with journalists in mind but useful for anyone) to help them begin to write their own programmes | Resources
Chance | Improving Mr. Miyagi's Coaching Style: Teaching Data Analytics with Interactive Data Visualizations | Article
Spatial Analysis | Editorial discussing 'visualisation tools for understanding big data' | Article
Journalism | Sixteen tips for better data journalism from the BBC, Guardian and Wales Online | Article
Vimeo | Some ideas for visualizing the growing data collected at football matches | Video
Newspaper Design | Interview with NYT Sergio Peçanha, who 'loves simplicity' | Interview
Lifehacker | 'I'm Hilary Mason, and this is how I work' – interview with bitly's Chief Scientist | Interview
FastCo Design | Vizify Turns Your Social Network Into An Infographic About Your Life | Article
John Keefe | NYPD stop and frisk data mapped | Interactive
Flowing Data | More particle flow type visualisation, this time of the Great Lakes' currents | Static Visualisation
FastCo Design | Infographic: A Street Map Of Famous Places In The Movies | Infographic
PJIM | Volume IV, Issue 3 of Parsons Journal for Information Mapping | Journal
Why Axis | Nice analysis of the WSJ Political Moneyball visualisation | Article
Visual.ly | Santiago Ortiz attempts to find all the possible ways to visualize a small data set of just two numbers | Article/Experiment
Information Visualization (journal) | Pixel bar charts: a visualization technique for very large multi-attribute data sets | Paper
emoto | 'Our experience of the opening weekend' – narrative of the key insights from the Olympics opening weekend via the emoto project | Article
O'Reilly | Think Like a Programmer: An Introduction to Creative Problem Solving by V. Anton Spraul | Book
BBC Internet Blog | Olympic Data Services and the Interactive Video Player | Article
Guggenheim Blog | Data VisualizationL Its Pretty but is it Useful? | Article
Eye Magazine | Founding father of infodesign: How Will Burtin used design for science in exhibitions and magazines | Article
Eye Magazine | Training the big guns: Peter Sullivan's newspaper war visuals 1970s & 80s | Article
Eye Magazine | Crashing through the type: Time magazine infographics by Nigel Holmes 1970s | Article
Green Plum | Videos from the Data Science Summit 2012 | Videos
Solve for Interesting | 'Big Data is our generation's civil rights issue and we don't know it' | Article
O'Reilly | Python for Data Analysis: Agile Tools for Real World Data, By Wes McKinney | Book
Interaction Design | Visual Aesthetics
in human-computer interaction and interaction design, by Noam Tractinsky | Article
OUseful | Getting Started With The Gephi Network Visualisation App – My Facebook Network, Part I | Tutorial
Linnaeus University | Degree project 'Visualization of Weather Data: Temperate trend visualization' | Paper
---
Presenting the top five most popular posts on Visualising Data during July:
10 significant visualisation developments: January to June 2012 – July 11th, 2012
Discussion: Is data visualisation gender blind? – July 23rd, 2012
Minimalist Olympic rings design – but is it accurate? – July 14th, 2012
Article: The 8 hats of data visualisation design – June 26th, 2012
Best of the visualisation web… June 2012 (part 1) – July 10th, 2012
Announcing my data visualisation training course schedule
About a month ago I announced the locations of my forthcoming series of 'Introduction to Data Visualisation' one-day training courses. After resolving some diary issues, I am finally now in position to announce the schedule of dates: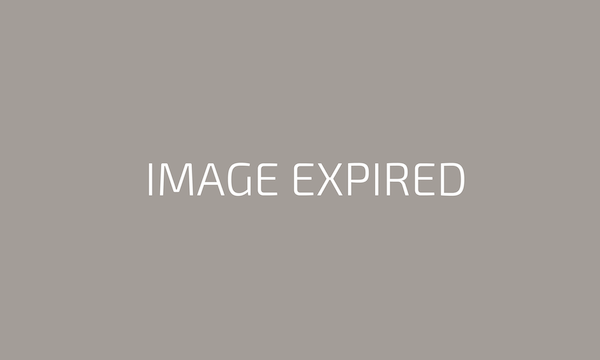 Costs
The basic delegate rates are £225 per person for UK/EU events and £250 per person for events held elsewhere outside the EU. There are additional VAT costs as follows:
For any delegate based in the UK, a VAT charge of 20% will be added to the rate.
For any delegate based in the EU (outside UK) and whose organisation is NOT registered for VAT (or equivalent), a VAT charge of 20% will be added to the rate.
For any delegate based in the EU (outside UK) and whose organisation IS registered for VAT (or equivalent), no VAT will be charged but a record of the organisation's VAT registration number will be required for reciprocal UK tax purposes.
For any delegate based outside the EU, no VAT charges are applicable.
No separate, additional registration fees are charged to delegates – these are all absorbed within the rate.
Course details
There is plenty of information about the objectives, coverage and content of the training courses here. You can also see a selection of the testimonials I have received from attendees at previous events. The most important point to stress is that there are no pre-requisites in terms of knowledge, skills, or technical capabilities – you just need to have a curiosity and desire to enhance the effectiveness of your data visualisation designs, regardless of whether you are the designers, the commissioners or the evaluators of such work.
Registration
You will be able to formally register for the event next week. However, if you wish to reserve a place before then just email me and I will hold a spot for you. You can then formally register when the registration mechanism is available. Credit card and PayPal payments will be accepted but if you would prefer to arrange a BACS transfer via invoice, that is also fine. Just let me know what works for you.
Venues
Specific venues will be announced as and when I secure appropriate space but typically all events will be as city-central as possible. Details will be updated on the relevant training event pages.
Class size
The maximum class size is typically between 16 and 20 (varies according to venue rules). This relatively small size helps to facilitate a supportive learning environment with plenty of one-on-one instruction as well as energetic dialogue and group discussion between all attendees.
Times
The courses will commence at 9:30 and finish around 17:00 with registration commencing from 9:00. There will be short breaks in the morning and afternoon sessions and a lunch break of around 50 minutes.
Refreshments
Drinks/refreshments will typically be arranged on arrival at least. Lunch is not provided but all venues will be picked based on convenient access to appropriate food and drink facilities.
Laptops
You are encouraged, but not required, to bring a wireless-enabled laptop with you and to be prepared to share your workspace with others. There are no specific programmes or applications required though it will useful if you have Microsoft Excel/OpenOffice Calc and a pdf reader installed.
Delegate Cancellations
In the event of a delegate needing to cancel their booking, if written notification is received at least 3 days before the date of the course, a full refund will be offered less any processing fees. Should you wish to transfer your course booking to another delegate, that is fine, but please inform Andy Kirk if this situation arises. The best advice is to make sure you can definitely attend the training before booking.
Event Cancellations
In the extremely rare event that a training course has to be canceled due to unforeseen circumstances you will be offered to attend an alternative event as appropriate or a full refund for your registration. However, liability will be limited to a refund of fees paid and Visualising Data Ltd is not responsible for other costs incurred, such as non-refundable travel or accommodation costs.
Visualized conference, New York, 8th-9th November
Just a quick mention for a fascinating new conference that will be held in New York City on the 8th and 9th of November. It is simply called Visualized and is described as 'exploring the evolution of communication at the intersection of big data, storytelling and design'.
My initial sense of this event is that it might offer a neat intersection between two of the most highly thought-of conferences out there at the moment, namely the Eyeo Festival and Strata:
Join us for an inspiring two-day gathering with the brightest minds and social innovators from around the world who are changing how we understand and interact with data; and gain insight into designing data-driven narratives that connect with audiences and visualize the human experience.
There is already a great line up of speakers, many of the names being instantly recognisable to those familiar with the subject, and I'm told there are more to be added.
Whilst I won't be speaking at the event I will be in New York that week and so will definitely be attending. It will be brilliant to cross paths with some of you and I will be issuing very public high-fives to the first 10 readers I meet. Even if the conference line up does nothing for you, that's got to be worth something, surely?
Registration opens today (20th August) at 12pm EST and you can follow announcements via Twitter amongst other channels.
Discussion: Defining your data visualisation style
Last week I was pondering the issue of data visualisation style, a quite ambiguous and hard-to-put-your-finger-on idea that can be interpreted differently depending on your perspective. To me, today, its a combination of tone-of-voice, communication technique and visual identity but tomorrow, if you asked me I might change that definition. So its a hard thing to nail down but I like to discuss things like that.
If we take an example, most of you out there would probably be able to instantly recognise a David McCandless piece or a New York Times graphic because there is an inherent visual quality or technique that leaves a certain stylistic footprint. If someone was influenced by these design styles, others would probably note 'hey, that's like a David McCandless work', just by way of example.
In other fields of art and design we have endless examples of prominent visual styles, instantly recognisable brands. There are too many for me to list and you'll already know them yourself simply as a consumer, but just two examples would be Apple and somebody like Van Gogh. Instantly recognisable visual styles.
I was thinking about this issue specifically in relation to questioning what (if any) I would consider to be my own style right now and what would I want it to be if I sought to develop and define one. I'd probably characterise my design work as being more on the analytical/precision side of the spectrum, but is that where I want to keep it? Should I be completely flexible with my style and try to expand my techniques to offer a range of different approaches based on a broad portfolio? Or, do I want to define my own style, identify what I believe to be a core strength, focus on that particular skill and (as I said in conversation with Scott Murray) determine that I will be THAT guy and be the best at THAT thing and people will recognise me for THAT style.
Of course, one of the main factors in deciding this will be your personal situation in terms of whether you can afford to narrow your style, and by implication pick and choose work – it is very fortunate if you can and I'm not claiming to be in that position yet!
To take this forward I decided to pose the question on Twitter:
Just to clarify, the term 'recognition' was meant in terms of being recognisable as one of your pieces rather than recognition in the sense of awards/rewards.
I knew there wouldn't be a universally agreed stance. Its not a single issue decision, I quickly got a wide range of fascinating responses reflecting the difference in interpretation of what 'style' means to different people as well as the contrasting perspectives on what is deemed best. I soon realised this discussion needed to be elevated from the short working memory of Twitter and committed to a blog post.
Here are just a selection of the conversations that started, I would be really interested in furthering this debate so please feel free to drop your thoughts in the comments box below:
Announcing the winners of the 'Big Data World' free passes
Last week I announced details of the upcoming Big Data World, Europe conference taking place in London on 19th and 20th September, an event I'll be speaking at.
At the time I said I would do a prize draw for a lucky reader to win a free pass to the full event. Subsequently, one became two and I now have two free passes to give away.
Entry for this contest closed yesterday and in the last few minutes (in front of no independent witnesses whatsoever) I did the draw, using an extremely sophisticated randomising tool that I believe was developed by some rogue scientists at CERN.
Watch the video below to see the two names (flashing in red) who won the passes…
There were twenty names entered in to the prize draw. The device used was completely random and after the first name was drawn this was removed from the running of the second random draw.
Congratulations to the winners, who I will be in touch with separately, and commiserations to the losers (sorry, I can't sugar coat your status).