Improving my knowledge on typography in data visualisation
Yesterday evening, on a train journey home, I was musing about the reading I need to line up over the summer. One of the subjects that jumped to the front of my mind was that of typography. After all these years studying data visualisation, an sufficient understanding of which typefaces are most effective and elegant for different purposes had so far eluded my attention and represented a gap in my knowledge. I've had no formal design training so every choice I make around typefaces is based largely on instinct.
And so I took to Twitter to undertake a crude, mini-survey to obtain feedback from followers on the fonts they perceive to be the best for a) displaying numbers and b) text items on a visualisation.
Strangely enough, the vast majority of responses I received said they didn't know and were more interested in what others were saying, which is why I decided to publish this post and start a discussion. So here is a summary of the responses:
For Numbers…
(I also received a suggestion for wingdings but we'll swifly move on…)
For Text…
[For titles] Adobe Jenson
I also received the wishilist below from follower Graham van de Ruit:
Anyway, I would love to hear more from people in the comments boxes about your own typeface choices so please feel free to contribute. I would also like to receive some tips on the best books/texts to learn more about the effective use of typefaces. So far I have come across this collection of books from Brainpickings.
Minimalist Olympic rings design – but is it accurate?
With the start of the 2012 London Olympics fast approaching, the quantity of infographics and visualisations about the games are naturally popping up everywhere. Of course the subject of these will tend to be about the sporting events themselves but one that has come to my attention today offers a beautifully simple approach to portray some alternative information.
Entitled 'oceaniaeuropeamericasafricaasia' this design produced by Gustavo Sousa uses the Olympic Rings, depicting the continents Oceania, Europe, Americas, Africa and Asia, to portray a range of fascinating global indicators with the size of the ring representing the size of that continent's value. There are indicators such as homicides, prisoners, catholic and gun ownership.
There is something so engaging about this minimalist design and bravery too, in choosing not to show the legend, include no labels, no values, and no scale. All that remains is the title, presumably to act as the reminder for the intention of which rings represent which continents (given there is no official intended representation or association). It is reduced to its core purpose of creating a reaction to the different sized rings we see across the gallery.
However, having looked closely at the data portrayed in the ring sizes, my issue is do the rings themselves actually correspond to the sequence of continents in the title? If you look at Population, based on the title I presume the green circle is Africa but Asia's population is about 4-times larger than Africa. Is Child Mortality really that bad in Europe? Instinctively (maybe I'm just way off) this feels like it could be the figure for Africa? Does Asia really have the largest Coca-Cola sales?
I suspect the colours are actually, from left to right – Oceania, Africa, Europe, Asia, Americas – and therefore the project title should be 'oceaniaafricaeuropeasiaamericas' instead!
I love the minimalist concept and the execution but sufficient doubt has been put in my mind. It could be that this is simply me having pre-conceived ideas about such global indicators but unfortunately I now want to see the labels, the values and the data sources.
You can see all the images on Gustavo's dedicated Tumblr or by viewing the video below.
10 significant visualisation developments: January to June 2012
To mark each mid-year and end-of-year milestone I take a reflective glance over the previous 6-month period in the data visualisation field and compile a collection of some of the most significant developments. These are the main projects, events, new sites, trends, personalities and general observations that have struck me as being important to help further the development of this field or are things I simply liked a great deal. Here's the full compilation of all my collections.
At the end of December I published a collection for the last 6 months of 2011 and now I'd like to reflect on the opening 6 months of 2012. I look forward to hearing from you with suggestions for the developments you believe have been most significant.
And so, as before, in no particular order…
Actually, I say in no particular order but the launch of the Data Stories bi-weekly (if they manage it!) podcast from Enrico Bertini and Moritz Stefaner would be near the very top of my list if I was pushed to present a rank. As a honoured guest on two of the podcasts, I fully appreciate that a lot of work goes into the preparation, recording and publishing of these entertaining broadcasts. Despite being many miles apart the exchanges are wonderfully natural and the variety of subjects covered provide listeners of all levels with a great insights. The bar has been raised with the quality of recent guests (episodes 6 onwards) and we all look forward to the many enlightening discussion that await.
This time last year I acknowledged the significance of the development and launch of D3 as a landmark moment and 12 months on it is clear to see the rapid take-up, exposure and demonstration of great applications for its use. I now want to recognise the support community that has grown up around it. I have picked out Scott Murray's excellent series of tutorials on his Aligned Left website but I would also recognise people like Jim Vallandingham, Jerome Cukier, Jason Davies and, of course, Mike Bostock himself with the expansion and enhancement of the tutorial/D3 wiki pages. We have also now seen the first book on D3 being released, with Mike Dewar's 'Getting Started with D3' just out and Scott has also announced a forthcoming book which will be based on an expanded version of his tutorials. Mike Dewar also did a great talk about taking the first steps in D3 at the New York Open Statistical Programming Meetup in January. Hopefully Mr Bostock's upcoming move to the New York Times will only enhance the profile of D3 and further allow this encouraging maturing of a sustainable support community.
I've already covered at length my experiences at Malofiej 20, the Infographics World Summit held in Pamplona, Spain every March. As I said at the time – and maintain these months later – I thought this was a truly wonderful experience and I urge anybody who is fortunate to attend as a delegate or as a judge and speaker to grab the opportunity. It has opened my eyes to a great deal, especially about infographics in their purist form, the world of data driven journalism and the exceptional talents (for example: Bryan Christie, Carl DeTorres and Nigel Holmes, but many more) around this field.
The past 6 months has seen a flurry of stunning 'particle flow' visualisation developments, demonstrating the innovation that is taking place, not just technically but also conceptually. We've had the Wind project from Fernanda Viegas and Martin Wattenberg's (under hint.fm), Stephan Thiel and Moritz Stefaner's fascinating Tyne visualisation, the beautiful Drawing Water project from David Wicks, the remarkable Perceptual Ocean created by NASA (watch out for NASA's increasingly fascinating visualisation output), and some exceptional graphics in the Dynamic Earth gallery of videos.
Back in May, when Barack Obama announced his stance on same-sex marriage, the Guardian in America Interactive Team developed a fascinating exploratory design which allowed users to explore the different gay rights issues state by state and to follow trends by region. Whilst there are some problems with radial layouts in terms of readability and slight visual distortion (some constructive critique here from Bryan Connor), nevertheless this piece created a very attractive and engaging interface for this important issue and brought out some stark issues to the attention of a large audience.
In my previous '10 significant' post I pointed out the emergence of Gregor Aisch as one of the key designers practicing in the field right now. This trajectory has continued so far during 2012 and has been most notable for his development of Kartograph, a 'new framework for building interactive map applications without Google Maps or any other mapping service'. As Gregor outlined, the motivation for creating this was to serve the needs of designers and data journalists. Even though it is still in an early-release state do check out the showcase for a demonstration of what it can and could offer. The development of Kartograph and further interesting new work from the folks at Stamen signals a new era of creative mapping opportunities.
It has been another very strong period for the rightly celebrated New York Times graphics department and with Mike Bostock joining, Hannah Fairfield returning one can only expect a continuation of the same. I could have picked out many facets of their work over the past few months for this item but I decided to choose something a little less obvious perhaps. Launched towards the end of 2011, Kevin Quealy, a Graphics Editor at the NYT, uses his 'Chartsnthings' Tumblr to share some of the many fascinating design process narratives that come from behind the scenes in the Graphics Department. I recently attempted to identify some of the secret's behind the NYT's success but one of the things I neglected was the openness with which they share their process, ideas and working practices. Kevin's enlightening series of posts, based on graphics he and his colleagues have worked on, provides some fantastic fly-on-the-wall insight into these working processes, the decisions they make and the options they reject along the way. It is now an absolute must-read site and one of my very favourites. You can also catch Kevin on this great video of a talk he gave at the Walker Art Center, Minneapolis in March 2011.
The development of the Data Journalism Handbook is a highly valuable and timely publication, coming out of a joint initiative between the European Journalism Centre and the Open Knowledge Foundation. Its inclusion on this list is predominanlty because of the hugely impressive and rapid process of creation. Featuring a collaboration of contributions from over 70 of the leading global voices of authority, it was released only 6 months after its conception. I've not read it cover to cover but the chapters I have been through were excellent pieces and I would urge anyone who has an interest in this burgeoning field to take a read of the free web version or look out for the O'Reilly e-book and printed book.
Unlike the rest of the developments listed above, the inclusion of this item was originally intended to mark the lack of progress. As a keen follower of sports, especially football, I often find myself frustrated by the inconsistency of quality and absence of innovation in much of the graphics I see, not just in broadcasts but also in the print and interactive visualisations that cover and analyse these sports. Whilst we do see the occasional examples of fantastic visualisation, this feels like more an exception than the rule. Indeed, at Malofiej, there was a fair consensus amongst the judging panel that the sports category was probably the weakest of all. And it is a surprise and a shame because the data that is being captured and made available about sports is being enhanced at incredible rates. Thankfully, right at the end of the month, I have been given reason to feel hopeful having read this magnificent article by Max Gadney which presents some of the innovations around in-screen graphics. Hopefully over the next 6 months we can see some further improvements across the entire spectrum of visual formats and channels around sport.
Finally, I leave with a very late entry to this list, something which has once again come to my attention at the end of the month, but hopefully a development we will look back on as a significant in due course. For many years I have felt the BBC has somewhat punched beneath its weight. It has so much resource, so much creativity, so many amazing talents, an incredibly well-respected journalistic tradition and yet has never really, sufficiently translated this into the innovation, variety and impact of its visualisation or infographic output. To be fair it has created a couple of the most shared and utilised interactive projects of late – the 7 billion people and the global pay scale pieces – but in (unfair) contrast to the likes of the New York Times, it has never fulfilled its potential. Hopefully, that is about to change with the news of the creation of the Visual Journalism Unit, a single entity to pool talent and coordinate all visual journalism efforts. This will be led by Amanda Farnsworth who, as Editor of Visual Journalism, will take the responsibility after the Paralympics for moving the beeb forward on the visualisation front and hopefully help to realise its incredible potential. Watch this space…
Special mentions…
Having struggled (again) to whittle this collection down to an easy and obvious top 10, here are the other developments that deserve a brief special mention having just missed out on the main list:
Bear 71 – A moving interactive documentary, blending data, visualisation and video to tell the story of a grizzly bear whose movements were monitored between 2001 and 2009.
Manuel Lima's talk – A beautifully illustrated and animated rendering of Manuel's talk at the Royal Society of Arts (London) in December 2011.
New Tools – There have been a number of new tools/resources released (Quadrigram, Miso project, Datawrapper) and promised for release (PolyChart, Plot.io) which only enhance the field's opportunities.
Periscopic – Last but not least, I would acknowledge Periscopic as probably the visualisation agency of the year so far (and extending back to late 2011) – they've been involved in many high profile projects and hope they continue creating fantastic work throughout the rest of the year!
Interviewed for the Visual Loop website
I was recently interviewed for Tiago Veloso's Visual Loop website, a site for which I have a great affinity. Tiago and I both started our blogging lives at around the same time and he's a really smashing guy so do check out his site for a relentless stream of visual eye-candy. There is both an English version and a translated Portuguese version. I gave Tiago a bit of help with the translation but actually his Portuguese is coming on really well now.
I realise that I appear to have been on something of a PR campaign of late doing interviews, recording podcasts and giving talks for the price of a hot meal right now but it really is just a coincidence of timing (and my own backlog of getting work done) – I promise this is the last one for now!
I also must get some new pics done because I'm sick of looking at my mug in that suit and shirt get-up. I'm not sure I can get away with using this?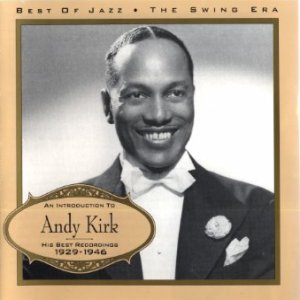 (Many thanks to Tiago for the conversation!)
Best of the visualisation web… June 2012 (part 2)
At the end of each month I pull together a collection of links to some of the most relevant, interesting or thought-provoking web content I've come across during the previous month. If you follow me on Twitter you will see many of these items shared as soon as I find them.
Here's part two of the latest collection from June 2012 (see part one):
Eager Eyes | Famous information graphic design, Nigel Holmes, discusses his key influences | Article
Vision of Humanity | Geographic visualisation of the 2012 'Global Peace Index' | Interactive Visualisation
Fast Co. Design | '10 Steps To Designing An Amazing Infographic' | Article
Responsive Environments | Generative Systems : A Paradigm for Modelling Complex Adaptive Architecture | Article
Juice Analytics | 'Introducing Chart Chooser v2!' – the folks at Juice give the popular chooser a lick of paint | Chart Gallery
Visual.ly | Guest article by Jan Willem Tulp 'The Process of Creating Data Visualizations' | Article
Chart Porn | How colourblind are you? Enjoyable (but intensive) online test | Interactive
Vimeo | The Eyeo Festival 2012 vimeo channel for some of the key presentation videos | Video gallery
Stanford | A couple of years old, but worth revisiting 'Crowdsourcing Graphical Perception: Using Mechanical Turk to Assess Visualization Design' | Paper
Moebio | Santiago Ortiz' 'View of the sky #1' | Interactive Visualisation
New York Times | Showing 200 slices of wealth across the US | Interactive Visualisation
Guardian Data Store | Joe Mako creates an horizon graph in Tableau to show the US unemployment rate 1976-2012 | Interactive Visualisation
Excel Charts | Jorge creates an horizon graph in Excel to show the same US unemployment rate as above | Visualisation
This is Colossal | Global City: A Sprawling Mural Drawn on the Walls and Cabinets of a Kitchen by Deck Two | Gallery
YouTube | Presentation from Kevin Quealy of the New York Times Graphics Department from March 2011 at the Walker Art Center | Video Presentation
Simply Statistics | Interview with Amanda Cox of the New York Times | Interview
The Functional Art | An information graphics and visualization reading list | Article
Bored Panda | Incredible 3D Pencil Drawings by Nagai Hideyuki | Gallery
Domus Web | In-screen sports graphics by Max Gadney — The increasingly sophisticated visualisation of sports statistics can be extended to other fields, such as building or commerce, and help to improve the general quality of information | Article
Business Insider | Incredible Visualization Of Tropical Storm Debby Pounding Florida | Video
Fast Co. Design | Finally, Nutrition Facts That Look Good Enough To Eat | Article/Gallery
Evolution of the Web | The Evolution of the Web – The web today is a growing universe of interlinked web pages and web apps, teeming with videos, photos and interactive content. What the average user doesn't see is the interplay of web technologies and browsers… | Interactive Visualisation
Data Stories | Superb Episode #8 interview with Jeff Heer | Podcast
Portent | 11 reasons your infographic isn't an infographic | Article
Jim Vallandingham | Steps for Building a Stepper Visualization | Tutorial
Jerome Cukier | Tableau 2012 sports visualization contest entry | Interactive Visualisation/Article
Endangered Languages | The world through 3054 lenses – an online collaborative effort to protect global linguistic diversity | Interactive Project
The Why Axis | Critique of the above project by Bryan | Critique
---
Presenting the top five most popular posts on Visualising Data during June:
Article: The 8 hats of data visualisation design – June 26th 2012
Talk slides: The 8 hats of data visualisation – June 21st 2012
Energy technologies visualisation for the IEA – June 25th 2012
Santiago Ortiz's 'Data visualization references network' project – June 11th 2012
Best of the visualisation web… May 2012 (part 1) – June 28th 2012
Best of the visualisation web… June 2012 (part 1)
At the end of each month I pull together a collection of links to some of the most relevant, interesting or thought-provoking web content I've come across during the previous month. If you follow me on Twitter you will see many of these items shared as soon as I find them.
Here's part one of the latest collection from June 2012 (see part two):
GE Data Visualization | Working America: An interactive exploration of who has been working in America since 1960 | Interactive Visualisation
Eager Eyes | Robert discusses the differences between showing data and showing trends in your visualisation approach | Article
BBC News Asia | Videographic of Nato's exit strategy in Afghanistan | Videographic
Junk Charts | Kaiser evaluates a design where geographical data is plotted without a map | Article
New York Times | The shooting patterns for the players on the Miami Heat and the Oklahoma City Thunder reveal where they are most dangerous on the court | Interactive Visualisation
Chart n Things | Kevin Quealy and Graham Roberts discuss the merits of putting flags on swimmers' speedos… | Article
Data Driven Journalism | Knight News Challenge: Data is now open | Article
Ghostweather R&D Blog | Nice overview of the Eyeo 2012 festival from Lynn Cherny | Article
Infosthetics | …and likewise a thorough review in this guest post from Kim Rees | Article
FiLWD | Enrico asks 'What is progress in visualisation?" | Article
Flowing Data | When the world sleeps, based on Twitter activity | Static Visualisation
Perceptual Edge | Stephen Few updates his flagship 'Show Me the Numbers' book with a second edition | Book/Article
Viewtific | Discussing the the ethics of information | Article
Daily Mail | The art of GPS: Secret corpse flights, pizza boy delivery routes and the daily commute revealed in never-before-seen side of America | Gallery
Cartastrophe | Daniel analyses some of the flaws in the methods used across some of the above examples | Critique
Fast Co. Design | Moneyball 2.0: How Missile Tracking Cameras Are Remaking The NBA | Article
Flowing Data | 56 years of tornadoes plotted on to a map of the US | Static Visualisation
Fast Co. Design | A Weather App Based Upon Dieter Rams's 10 Principles Of Design | Article
Forbes | Thinking Outside the Chart Menu: Part 2 | Article
Mashable | Visualized: 100 Years of Movie Poster Colors | Static Visualisation
Vis4.net | Excellent piece from Gregor which explores 'doing line charts right' | Article
Data Remixed | A Dataviz Blast from the Past – Part 1 | Article
SBS | Australian Census data developed by 'Small Multiples' | Interactive Visualisation
Forbes | Arrow Charts and Other Alternatives to Multiple Pie Charts | Article
CIID | How much of a language is silent? 'silenc' is a tangible visualization of an interpretation of silent letters within Danish, English and French | Article/Video
The Functional art | The difference between infographics artists and visual journalists | Article
Urban Geographics | Visualising Flows: Great Britain Journey-to-Work| Static Visualisation
Telegraph | Interview with graphic artist Ciaran Hughes discussing Olympics data and graphics | Article
The Functional Art | Truth and beauty in infographics and visualizations | Interview
---
Presenting the top five most popular posts on Visualising Data during June:
Article: The 8 hats of data visualisation design – June 26th 2012
Talk slides: The 8 hats of data visualisation – June 21st 2012
Energy technologies visualisation for the IEA – June 25th 2012
Santiago Ortiz's 'Data visualization references network' project – June 11th 2012
Best of the visualisation web… May 2012 (part 1) – June 28th 2012
Collaborative, interactive visualisation using multi-touch workspace
Just come across this, the Sectra Visualisation Table, a touch screen table that allows, in its early offering, medics to collaborate interactively to learn about and prepare for surgical procedures.
With the visualization table the hopsital's doctors can easily assess size, form and orientation of a tumor and its relation to surrounding tissue and vessels. They can thus commence the surgical procedure with a well-aligned strategy and an awareness of complicating factors, which saves time and improve the outcome of surgery.
The idea of collaborative, social interactions based around visualisation on digital workspaces is not new and I saw demonstrations of such devices a number of years ago, yet we are still to see this idea catch on and really penetrate beyond the truly specialist fields, notably within medicine. I suspect this is because we just haven't worked out how to work collaboratively more than it is about any barriers to the technology.
O'Reilly Radar article: "Walking the tightrope of visualization criticism"
A guest article I wrote for the excellent O'Reilly Radar site has just been published. Titled 'Walking the tightrope of visualization criticism' this rather long piece reflects on some of the key experiences of my training courses and some general observations about the level and appropriateness of critique that exists in the field.
As you will see, the opening paragraph sets an important context for why I felt it was an important issue to trigger discussions about this 'tightrope' we walk across whenever we in the field (myself very much included) offer evaluations about others' work. Furthermore, I feel I have learned so much from my experiences interacting and hearing insights from delegates on my training courses. Anyway, I hope you find time (about 12 minutes I reckon) to give it a read through and let me know what you think. Hopefully I've got the balance right in this piece itself!
Click on the preview image below to read the full article.