'Iraq War Logs' released by WikiLeaks
In the past hour, WikiLeaks (Twitter feed) has released the largest classified military leak in history. The release contains 391,832 reports documenting the Iraq conflict from 1st January 2004 to 31st December 2009 (except for May 2004 and March 2009). The release has been coordinated through many of the most prominent media outlets across the globe including The Guardian, The New York Times, Der Spiegel, Le Monde, Channel 4 (UK), Al Jazeera, The Bureau of Investigative Journalism and Swedish TV channel SVT.
Keep your eye out for updates on this site as I track this story as it develops over the coming days. In the meantime here are some of the early releases of visualisation material associated with this story:
Al Jazeera
Al Jazeera has a number of visualisation outputs, having had 10 weeks to immerse themselves in the data. The first below shows an interactive map showing the timeline of violence, plotting 65,000 roadside bombs and thousands of checkpoint shootings.
This second collection has a series of graphs showing details of deaths, casualties and other key events.
Le Monde
Le Monde has produced an interactive which allows you to reveal/hide different incident category series.
The Guardian
The Guardian has chosen to plot a unique picture of every death in Iraq mapped using Google Fusion tables. Unlike with the Afghanistan war logs data, they have chosen not to release the entire dataset as they cannot be confident at this stage that all sensitive data has been removed.
They have also created an interactive timeline revealing the logs associated with a particular day during the Iraq conflict.
Svt
The Swedish TV channel has published on its site a stacked bar chart showing the different types of deaths.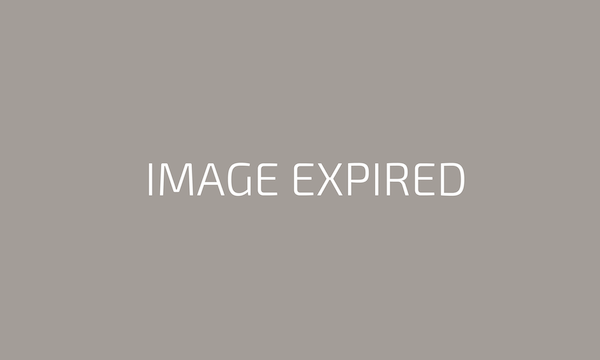 Der Spiegel
Der Spiegel has produced an interactive timeline which plots selected events on a map interface. This is accompanied by a historical timeline chart which plots the deaths and woundings in the context of key historical milestones.
Channel 4
Channel 4 has produced an infographic on its website which draws attention to some of the most impactive elements of the secret war files.
Guardian interactive: 'You make the cuts'
In advance of tomorrow's announcement from the Government about the outcome of the Comprehensive Spending Review, today's online edition of the Guardian has a great interactive feature allowing readers to simulate the role of Chancellor and apply cuts to the variety of department budgets.
The interface is designed as a treemap with sections sized in proportion to their annual budget. I can't see any legend that explains the colour coding so assume they are arbitrary. I always aspire to squeeze out as much information encoding from all visual properties as possible so these could have been deployed to communicate something like the expected severity of cuts based on rumour, leaks or fact. Its only a small quibble though, I appreciate this information may not have been easy to get acquire accurately and, in defence of the colours used, they do at least brighten up the prospect of this appalling process!
Clicking on a given department's shape leads you to an option to either reduce the budget by a flat % rate or alternatively select some specific individual large scale projects or budget categories to cancel. Each change you make fills the department's budget segment with an increasing 'waterline' of savings and the aggregate total is displayed at the bottom for comparison with the set target.
You can find a great breakdown of the unfortunate task (or ideology-driven opportunity, depending on your particular political persuasion!) facing the Government here.
Applying Augmented Reality to a text book
Reader Mark Lukas has been in touch to share details of an interesting Augmented Reality (AR) project he has been working on. For those of you unaware of AR is a rapidly emerging technological concept involving the overlay of an interactive visual display, such as data, graphics, video or animation, onto a physical object or environment.
The aim of this project is to provide easy access to digital information whilst reading a book without disturbing the learning process. In this example, the concept of AR has been applied to interactively locate 3D models in a school textbook.
Mark describes the process further:
This concept of a classbook visualizes different parts of the coal-mining process. Beginning from the combustion of coal until the global trade, the whole topic is summarised in 14 pages. I also tried to use augmented reality as a tool for an easy way to locate a 3D model in a book. The user can easily thumb through the book and the specific 3D model appears directly, when the webcam recognizes the pattern on the page.
The video below provides a more detailed demonstration of the process at work:
Congratulations to Mark on his progress to date with developing applications of AR. This is an interesting conceptual demonstration of AR in a practical setting and represents a valuable step forward in this hugely fascinating subject area.
Best of the visualisation web… September 2010
At the end of each month I pull together a collection of links to some of the most relevant, interesting and useful articles I've come across during the previous month. If you follow me on Twitter you will see many of these items tweeted as soon as I find them. Here's the latest collection from September 2010:
Nature Methods | A monthly column in Nature Methods on the design of figures and data visualizations | Link
Robert Kosara | Beyond Bertin: Seeing the Forest despite the Trees | Link
Junk Charts | Book review: Interactive Graphics for Data Analysis | Link
Wired | Clive Thompson on the Power of Visual Thinking | Link
Blackweb | Connecting the dots: race and ethnicity via dot visualization | Link
Smart Data Collective | Data Visualization – A Growing Business Need | Link
Lucrum Inc | Video by Eric Duell on Data Visualization fundamentals | Link
O'Reilly Radar | Data Week: Becoming a data scientist | Link
Don Norman's JND | Systems Thinking: A product is more than the product | Link
Infosthetics | Expense Visualizer: Revealing the Canadian travel and hospitality expenses | Link
Royal Navy Global Ops | Dynamic and interactive mapping feature which plots the current location of the Royal Navy fleet | Link
Quora | How do I become a data scientist? Discussion forum on Quora | Link
Guardian Datablog | How do you visualise the future of datajournalism? | Link
Smashing Magazine | HTML5: The Facts And The Myths | Link
Fastco Design | Infographic of the day: Who's got the worst urban sprawl? | Link
Innovative Interactivity | Company spotlight: XPLANE the creative information consultancy | Link
Brain Pickings | Interview with Dava Viz star Pedro Monteiro | Link
Standford | Video by Geoff McGhee 'Journalism in the age of data' | Link
Perishable Press | Lessons learned after 5 years of blogging | Link
10 Answers | With Nicholas Felton | Link
Infosthetics | Offener Haushalt: Opening up German governmental finance data | Link
Wall Street Journal | Report from the WSJ 'On the Web, Children Face Intensive Tracking' | Link
Fell In Love With Data | Sculpting a great Visual Analytics expert | Link
Stamen Design | I like Bing Maps and I cannot lie | Link
Statistical Graphics and More | Is data the new plague? | Link
Data Driven Consulting | Tableau as a dashboard platform | Link
Tableau | Tableau visual guide whitepaper | Link
O'Reilly Radar | The state of mapping APIs | Link
Guardian Datablog | The tax gap: Information is Beautiful explains | Link
Eager Eyes | Trivialization for the Masses | Link
Six Revisions | Using power structure and Gestalt for visual hierarchy | Link
YouTube | Visualisation video of asteroid discoveries from 1980 to 2010 | Link
Visualisation Reflections: #3 Blog Editor
This is a follow-up post to my third article in the Visualisation Insights series which I published earlier this week. The purpose of this companion series is to optimise the learning opportunities from each insights article, reflecting on the ideas, issues and observations to emerge.
Visualisations Reflections #3
Blog Editor | Benjamin Wiederkehr Why did I choose this subject?
Primarily, I wanted to learn about and convey the challenges faced by another blog editor, particularly one who also combines this role with delivering design projects. It is a very interesting role to occupy and there are many different models/approaches that bloggers take to develop their voice. Indeed, since compiling this interview there have been a number of interesting comments and introspective critiques of the challenges and benefits of blogging on EagerEyes, Drawar and FlowingData which highlights some of the curiosity that exists with this role and activity.
Finally, I was very interested in obtaining a perspective of the visualisation scene from Benjamin's vantage point in the heart of Europe. I find it fascinating to hear people's take on the subject around the world because there is some really interesting and inspiring work going on across the globe.
Impressions prior to the interview
I've seen Benjamin write articulately about the visualisation field in the past so I knew I was dealing with somebody who had an astute contribution to make. Whats more there is a freshness, a certain zest, to both the content and look/feel of the datavisualisation.ch website that really engages the visitor. The fact the team are visible and active on all social media formats also conveys this sense of energy and enthusiasm about the subject and the work they are involved in. A further impression I had formed was that they have a very community-spirited, open-source attitude to knowledge sharing, typified by the launch of their Visualization 'inside' series.
Impressions after the interview?
Overall I feel Benjamin demonstrates a wonderful balance between writing (blog), learning (research, development) and doing (design projects) – a model for operating that I certainly aspire to getting closer to in due course. It is this iterative process of exposure to creative influences, acquiring knowledge and translating all this into design activity that creates the sense of dynamism and energy I mentioned above.
Another positive impression is the hard work Benjamin has put in to developing his knowledge, skills and experiences in this field, it is clearly paying off:
During the day, I studied the principles and methodologies, and at night I experimented with technologies and tools and learned the required programming skills. I worked in parallel as a freelance designer in the field of user interface design and visualization.
His experiences of blogging are interesting in so much as they completely reinforce the methods that I find are required to keep the content flowing from identifying subjects, to constructing a particular editorial opinion and finally to executing the written piece. Furthermore, Benjamin is blessed with fantastic English writing skills which naturally enhances the portability and access of his site's content.
Much of Benjamin's interview speaks for itself, a very composed piece, but a final point I want to pick up on relates to the respective series of posts we have launched in recent times. I received an email a while back which asserted in a round-about way that my Visualisation Insights series was a carbon copy of the datavisualization.ch inside posts, with an uncanny similarly timed launch. There are, however, clear differences in perspectives. To my understanding, Benjamin's Inside series is heavily focused on breaking down a design process:
…we came to the conclusion that seeing the process is oftentimes much more insightful and fun. You can learn as much from unsatisfying, and thus rejected concepts, as from the eventually implemented ones. Unfortunately, there are only few people in the design community, who share their approach and technique… Our intention is to provide inspiration and guidance to fellow designers, who may be just starting out in this field.
On the other hand, I'm more focused on the people side of things and specifically the roles they play within the field at large. I suppose, if you were to compare my first post in the Insights series, there would be a strong overlap in themes but this is just a coincidental starting point. I believe they both bring significant value to readers interested in this subject.
Acknowledgement
Once again many thanks to Benjamin for breaking off from his busy schedule to participate in this article. I wish him and his colleagues all the best with datavisualization.ch and Interactive Things in the future.
Keep your eye out for future insights articles, with many interesting interviews and interviewees lined up…
Visualisation Insights: #3 Blog Editor
This is the third part in my Visualisation Insights series. The purpose of these posts is to provide readers with unique insights into the field of visualisation from the different perspectives of those in the roles of designer, practitioner, academic, blogger, journalist and all sorts of other visual thinkers. My aim is to bring together these interviews to create a greater understanding and appreciation of the challenges, approaches and solutions that exist in the worlds of these people – the visualisation field's 'cast and crew'.
Benjamin Wiederkehr
Benjamin Wiederkehr is the Editor in Chief of the fantastic Datavisualization.ch blog, working alongside colleagues Christian Niegrist, Jeremy Stucki and Peter Gassner. They are also the team behind Interactive Things, a design and technology studio based in Zürich, Switzerland:
Datavisualization.ch is the premier news and knowledge resource for data visualization and infographics. Our mission is to provide you with the latest research findings and most topical use cases in this field – including cognitions from self initiated studies as well as a review of outstanding projects done by smart people in the community. It is also a perfect place to share your opinion and discuss interesting movements, to get inspired and ignite new ideas.
We create engaging and intuitive User Interfaces and Data Visuali­zations that our clients love to use. We design with sim­plicity in mind and the future's technology at hand.
I have been a long term admirer of datavisualization.ch as it provides some fantastic examples of and perspectives around the visualisation and infographic field. As a fellow blogger and somebody with a unique perspective of the field from the heart of Europe, I thought it would be great to discover more about Benjamin's background and his experiences as both blogger and designer.
Visualisation Background
Can you give me a brief outline of your training/career background leading up to where you are today?
I have always been interested and engaged in visual communication. Coming from a more graphic design oriented formal training, I began studying Interaction Design at the excellent IAD programme of the Zurich University of the Arts (ZHdK). During the day, I studied the principles and methodologies, and at night I experimented with technologies and tools and learned the required programming skills. I worked in parallel as a freelance designer in the field of user interface design and visualization. After graduating, I worked for one year at coUNDco, the company I supported as a freelancer before. Since 2010 I am the managing director of Interactive Things, a design and technology studio based in Zürich.
How long have you been running Datavisualization.ch and what motivated you to start blogging?
Initially, it started as the documentation for the Bachelor's Thesis of my partner in crime, Christian Siegrist, and me. Because some of the content was confidential, we were obliged to restrict access. After the publication of our thesis we decided to pivot the direction of the website and make all content available to the general public. We wanted to include all the relevant things in the life of a visualization designer, from showcases and tools to data sources and events. With the foundation of Interactive Things, we decided to take what started as a personal blog one step further and continued to work on it as our company's publication. The majority of the content is still written by myself but my colleagues have been very supportive with ideas and implementation.
When/what was your "aha!" moment in terms of discovering data visualisation?
I can't recall a specific moment. Data visualization as a field simply became more and more the focus of my work and studies. Over time, I realized the huge potential that lies in communicating complex information visually and started to research the field more deeply.
Blogging
Can you describe your approach to blogging – how do you come up with ideas for articles or identify potential subjects for posting? Do you find it challenging?
The biggest source of potential subjects to write about is surely my collection of RSS feeds that I scan on a daily basis. The collection consists of original feeds from blogs and websites along with some mashups that monitor social media streams. Additionally, I get a lot of great submissions and recommendations from colleagues and readers. The more in-depth articles are predominantly results from my daily work. For example, if I find myself researching Javascript libraries to visualize data, there's probably someone else out there having the same need. Therefore, I put it into a digestible list and share it.
Do you have a specific communication/editorial strategy behind your blog posts?
Due to the origin of Datavisualization.ch, I always had a very informal tone in my writing. While I keep my audience in mind, I mostly write in the same way I would talk to a colleague. Sometimes my English is a bit off course, but with the help of our attentive readers I can correct the most severe grammatical errors. I don't really follow an editorial strategy. There are some things I keep in mind when writing about the work of others:
Provide links to the original source of the content like videos, images or interactive applications.
Give attribution to the creators.
Give credit to the person who submitted the project.
You have recently launched the Datavisualization.ch Inside posts, with two great articles to launch the series exploring the processes and tools used by visualisation designers – how did you come up with the idea to commence the series?
I have been playing around with the idea of sharing my knowledge from the trenches for a while. We made the  decision to launch the series collectively at this year's SEE conference by Scholz & Volkmer in Germany. While we enjoyed the talks and amazing works by Nicholas Felton, rAndom International and others, we came to the conclusion that seeing the process is oftentimes much more insightful and fun. You can learn as much from unsatisfying, and thus rejected concepts, as from the eventually implemented ones. Unfortunately, there are only few people in the design community, who share their approach and technique. In the past we have learned a lot from blogposts by Jer Thorp, Robert Hodgins, Erik Rodenbeck and Tom Carden from Stamen Design explaining the thoughts behind their work.
With the Datavisualization.ch Inside articles we provide tangible examples from our daily work. We try to include as much as possible from the early stages, like sketches or data mining results, to convey a coherent final result. This reflects our approach to concept, design and implementation, that we use while working with clients. Besides that, we don't believe in something like a "secret sauce" that magically turns ideas into something awesome. Instead, it's an iterative process, where removing is just as important as keeping things. Our intention is to provide inspiration and guidance to fellow designers, who may be just starting out in this field.
From a technical point of view how has Datavisualization.ch, the site, evolved? For example did you begin with a WordPress type blog then move towards a bespoke design? Your site looks great, how did you arrive at the current design?
We started the website using WordPress as our engine and the excellent Grid Focus theme by Derek Punsalan. With its clean and beautiful grid-oriented user interface and content presentation it exceeded our demand. Once we transformed the site from a documentation to a news resource, we refined everything from content and taxonomy to design and branding. During the first months of blogging, new requirements started to emerge and thus I iteratively refined functionality and design to meet the content's needs. As they say: "Form follows content". After the launch of Interactive Things and the consolidation of the publication and the company we collaborated on the refinement of the whole website. We stripped away external content, simplified the user interface and tied it together more closely with our content on other outlets like the Vimeo Channel and the We Love Datavis Tumblr. It still runs on WordPress, but with much improved performance thank's to Jeremy's coding skills and our new hosting partner.
Working
How did you come to establish Interactive Things, your design and technology studio? How did you come to form with your collegues?
I worked as a freelance graphic designer back in school and turned towards interaction design during my studies at the ZHdK, where I met with a bunch of the finest designers imaginable. We worked together on various projects and it became apparent that this collaboration is both prolific and exciting. After graduating we chose to gain more professional experience in working with international clients from different areas. While working for other companies, we clearly saw the opportunity for us to start something independently, once we were obliged to turn down interesting projects that we could not work on due to our daytime jobs. Long story short, one year later we came back together and started making our vision tangible and founded Interactive Things.
How would you define your visualisation/design style? eg. Who would you describe as being the most influential authors/designers that most closely match your approach?
We always strive for clarity and engagement in our designs. Much of these decisions are taken before the visual design comes together. We believe that the user experience needs to be planed holisticly within all areas like copywriting, visual design, interaction design, performance, etc. From an aesthetic point of view, we are influenced by the International Typographic Style and the Bauhaus design philosophies. Designers and thinkers like Dieter Rams, Mies Van der Rohe and Edward Tufte act as our role models with their thoughtfulness and approach. We mix that with more experimental working people like John Maeda, Ben Fry and Martin Wattenberg.
Recommendations
A chance for you to recommend or publicise others – apart from the more obvious and popular visualisation sites. Which other blogs or designer's websites would you recommend for readers to take a look at?
One big recommendation I would make is to look outside of our field. Exploring the work of artists (like Golan Levin), architects (Zaha Hadid), movies, video games, scientific visualization research, physical computing labs and the likes can be very inspiring and refreshing. One example would be the dance company Chunky Move by Gideon Obarzanek, where they combine body tracking, generative design and music, to create exciting visual performances.
Are there any designers, particularly around Europe, who you would identify as producing particularly innovative work right now?
I am inspired by the work of the Density Design Lab from Italy, the Medialab-Prado from Spain, Moritz Stefaner and Golden Section Graphics from Germany. Furthermore, a lot of very exciting stuff is happening at the interaction and graphic design schools. Unfortunately, these oftentimes stay a bit under the radar and don't get the attention they would deserve.
Finally, if you were limited to following only five people on twitter, who would they be?
In no particular order:
Chris Messina (@chrismessina) for everything about the interwebs.
John Maeda (@johnmaeda) thoughtfulness mixed with awesomeness.
Oliver Reichenstein (@iA) for his opinionated view.
Tina Roth Eisenberg (@swissmiss) to celebrate swissness and to make me laugh.
Steve Martin (@SteveMartinToGo) everybody got to take a break sometimes, right?
*************************
I'm really grateful to Benjamin for his time and effort in offering such an interesting perspective on life as a blogger and I wish him and his colleagues all the success in the future. Apart from the datavisualization.ch website, you can consume Benjamin's updates via Twitter @datavis, the We Love Datavis Tumblr and Facebook.
Experiencing information in New York City
"You must come round and look at my holiday photos" is a phrase that sends shivers down most spines, mine included. Nevertheless, I wanted to share some photos of my experiences as a tourist in New York last week, particularly from an information design perspective. Here is a collection of the various snaps I took (and one substitute due to poor photography skills) covering a range of different situations.
Wayfinding
The very first task facing any visitor to New York is the challenge of getting to grips with the geography of the place and the public transport systems. I found the subway less intuitive and slightly more frustrating than any other major city's underground network I've experienced. Initially I blamed this on the subway map, becoming annoyed by the amount of information I needed to process at each station in order to assess my routes. However, I soon realised that the map itself is actually a clear and effective display, its just that underlying this is a fairly complex network of different lines, routes, part-time stations and single direction journeys. This highlights two key issues:
You shouldn't make an assessment about the quality of an information design based on the immediacy with which you interpret its contents, somethings deserve/require prolonged engagement before proper understanding can be achieved
An information design can only be as simple as the underlying context and purpose allows it. Some designs are deliberately aimed at simplifying or reducing a complex system (such as a street map or shop floor plan), for others (like a subway map or railway station display) the purpose is to optimise clarity whilst maintaining and accepting underlying complexity.
Exhibits – MoMA
It was wonderful to see a visualisation collection at the Museum of Modern Art. As far as I could gather, the Design and the Elastic Mind exhibition has been a permanent fixture at MoMA since 2008 and is described as follows:
Design and the Elastic Mind explores the reciprocal relationship between science and design in the contemporary world by bringing together design objects and concepts that marry the most advanced scientific research with attentive consideration of human limitations, habits, and aspirations. The exhibition highlights designers' ability to grasp momentous changes in technology, science, and history—changes that demand or reflect major adjustments in human behavior—and translate them into objects that people can actually understand and use.
From July 24th 2011 a new exhibition Talk to Me will also be in place to demonstrate the communication between people and objects featuring a "wide range of objects from all over the world, from interfaces and products to diagrams, visualizations, perhaps even vehicles and furniture, by bona-fide designers, students, scientists, all designed in the past few years or currently under development"
.
'I Want You To Want Me', Jonathan Harris & Sep Kamvar
'Flight Patterns', Aaron Koblin
'History Flow', Fernanda Viégas and Martin Wattenberg
'Mapping the Internet', Barrett Lyon
'The Great Bear', Simon Patterson

"Cabspotting Flow: New Years Eve 2007", Stamen Design, Scott Snibbe and Amy Balkin
'Rising Currents' – A major initiative organized by The Museum of Modern Art and P.S.1 Contemporary Art Center to propose solutions for the effects of climate change on New York's waterfronts. (YouTube film not publically available)
Exhibits – Ellis Island
One of the most unexpected gems on our visit to NY was the series of physical visualisation displays on show at the Ellis Island museum helping visitors to understand some of the fascinating, sad and uplifting aspects of the history of immigration to the US. Some of them were slightly flawed in design principle terms, particularly the plot of male and female age groups and the changing dimension of human-like figures. However, it does reinforce the importance of appeal and engagement aesthetic qualities achieve in commanding attention from visitors. On paper or screen, some of these may not work, but as a physical entity you can immerse yourself in discovering stories from all angles.
Other Exhibits
The importance of innovative displays to present complex stories was a common theme at each major sight we visited, be it museum, gallery or landmark.
Examples from the American Museum of Natural History
The Empire State Building
The Statue of Liberty
'Movable Type' in the the New York Times lobby (but it wasn't switched on!)
TV
Whilst I didn't have a lot of time to take in much US TV there were a few shows that caught my eye in how they communicated information. The first was Jim Cramer's 'Mad Money' programme which is absolutely bonkers as it throws you into a whirlwind of facts, figures and graphs relating to US stocks and shares (the Kirk in Texas was not me pulling a prank by the way). The weather forecasts on all the major networks were similarly garish demonstrating a particular desire to employ as many fancy graphics as possible but in the process communicating a fairly limited amount of information.
Sports
Continuing the TV theme but this time relating to sports. American sports are typically statistic-rich events and, whilst I'm not intimately familiar with the intricacies of the sports themselves, the TV broadcasters appear to do a great job in keeping the viewers up to date with all the pertinent facts, figures and punditry analysis. The availability of vast swathes of information is not left to just armchair viewing either and my experience at the Yankees game reinforced the wonderful depth of analysis available with these sports.
Outdoor Displays and Advertising
Nowhere in the world demonstrates the challenges, innovations and alternative platforms for advertising like New York and in particular Times Square. As a visitor you are literally bombarded with hundreds of simultaneous displays vying for your attention (and ultimately action). It is quite an experience, particularly at night. Throughout the city you are only a few glances away from some informative message, be it an electronic ticker-tape at NBC studios updating you on stock performances or a guide to the range of books available in the summer outdoor library in Bryant Park. It is quite a place.
The Guardian's US midterm elections map
On 2 November, the US holds midterm elections to Congress. To allow UK readers (in particular) to learn more about what these midterms involve and why they are important, the Guardian has produced a really useful interactive feature.
There are a number of screens that lead the reader through the background information, with the key display showing the US map which lets you hover over each state to discover the situations in each area in terms of the Senate, Governors and House of Representatives.
As I've mentioned before, you should also check out the excellent visualisations and analysis on the FiveThirtyEight blog on the New York Times website for up-to-date statistical forecasts and insights.