Visualising the World Cup 2010 (part 3)
The dreaded Threequel!
Following the popularity of my recent posts (part 1, part 2) about visualisations and information designs relating to the World Cup, here is a third instalment. I wasn't intending to produce a third collection, because you can only get so much mileage from the same subject matter, however, I've been lucky to have received many additional suggestions. So, once again, many thanks to all who contacted me or posted comments with links to many of the items displayed below. I want to particularly acknowledge Tiago Veloso's prolific Visual Loop website from which I came across several of the designs.
World Wide Visualisations
One of my key discoveries from researching these pieces has been strong evidence of the truly global growth in the use of visualisation and information graphics to enhance interaction and information exchange on news/media and sporting websites. In particular there is a real concentration of wonderful design talent emerging from Northern Europe, Spain, Portugal and South America.
As I mentioned in my previous post I would love to be able to plot further examples of visualisations coming from different countries to those already gathered especially, from a thematic point of view, at least one from every country participating in the World Cup. So, if you have some unique examples of information graphics (they don't necessarily have to be good examples) from different parts of the world please send me a link. My site visitor statistics suggest there is a broad geographical spread of people reading my posts from almost every corner of the world so please put your country on the map!
CALENDAR/MATCH SCHEDULE
World Cup 2010 Calendar by La Tigre (via We Love Datavis)
Match fixture schedule by Renato Lopes
The 2010 World Cup Radial Bracket Poster will be produced (depending on backers) after the tournament showing the results and outcome
MATCH RESULTS AND ANALYSIS
Already mentioned Fabio Nada Flickr photostream chronicling Brazil's progress but there's so much good stuff it is worth repeating
Also covering Brazil, this pre-match infographic of the Ivory Coast game by Fabio Abreu (via Visual Loop)
iPad/iPhone App by ScoreGrid which presents a range of analysis about each game
TOURNAMENT ANALYSIS
Tree-map of popular teams, players and topics presented by CNN Twitter Buzz (via Infosthetics)
Esquire offer an alternative view of the merits of Twitter content analysis
New York Times' statistical analysis of the competing teams' rankings
Using Opta stats, The Guardian offers an analysis of England's early (and ultimate) flaws
PLAYER/TEAM ANALYSIS

Carlos Gámez Kindelán's dMultimedia site has also published a collection of visualisations, here's one (from Servicio Telegráfico) about the volume of various player's endorsements
Assessing the market value of the respective teams (via Visual Loop)
Analysing 4 of the potential stars of the tournament (via Visual Loop)
WORLD CUP HISTORY
New York Times' analysis revealing the particular dominance of a small concentration of countries
Interactive visualisation of each country's World Cup appearances and each tournament's finalists
OTHER MISCELLANY…
The Economics of the World Cup
A meticulous replaying of a famous 1982 match set in an urban environment, via infosthetics
Woke up this morning…
No, I'm not launching a career in the blues, but as I have done on a couple of occasions in the past, and more for my own benefit than anybody else, I just wanted to capture some thoughts about the status and progress of the site.
Feeds Stats
I woke up this morning… and discovered I had achieved the milestone of 501 feed subscribers. I'm delighted to have reached this volume so quickly given that I only commenced blogging from a standing start in February. I am, however, realistic about the accuracy and reliability of feed stats and so decided to hypothesise about the likely detail behind this headline figure.
A massive thank you to all of you who have requested an RSS subscription and especially you 400 heroes who possibly still keep an eye out for my posts.
Serving Suggestions
Without wishing to come across like one of those sections you get on food packaging that provide groundbreaking advice like cereal is best served with milk, in a bowl and eaten with a spoon, I wanted to clarify some of the different ways you can consume, engage and interact with all things to do with the Visualising Data world:
RSS Feed
I have already talked about feeds but for those who may not be familiar with RSS it is a way of avoiding having to regularly visit sites to check for any updates. By subscribing to RSS feeds, and through the use of an RSS reader, you can collate and view instant updates from your favourite sites as soon as they are published. To read or add comments, however, you must actually visit the native web site.
Twitter
As well as being an alternative, convenient source for receiving alerts and links to new posts, this month I have stepped up my use of twitter by also sharing additional content about wider design, communication and technology issues that I find interesting. These, typically, are items I don't feel warrant a full blog post as there's probably not much more I can or wish to add to the source information. I will interact on Twitter as much as possible with my followers but don't follow me if you want to know if I enjoyed my dinner, what my favourite humming noise is or my views on monkeys wearing clothes.
Facebook
At the moment the Facebook page only presents blog posts on the wall and to read them you are pointed back to the main site anyway. My current intention is not to use Facebook as an interaction platform. However, to make it worthwhile for people to 'fan' me, I am trying to replicate the additional content that I now provide to Twitter followers by establishing a link between Twitter and Facebook. As yet, this has not been successful but I will persist…
It goes without saying that this is the engine room behind all my principle content, giving you a convenient platform to view recent posts, popular posts (widget imminent), view archives and also take up my services, should you wish. Additionally it is the best place for readers to leave feedback through post comments. I will always try to acknowledge or respond to those who take the time to respond to an item. I have added a Twitter widget on the sidebar as a route into the additional content I'm sharing on there.
Whilst many sites are probably so over-subscribed with visitors that they can't realistically stay on top of email communications, I'm not at that stage so please feel free to email me about anything to do with the world of visualisation.
World Cup Posts
Thanks to the many readers, visitors, retweeters and referrals who have helped generate such a volume of interest in my two posts about 'Visualising the World Cup' (part 1, part 2).
Having (seemingly) avoided the curse of the sequel I was reluctant to risk the almost inevitable failure of threequel. However, I have unearthed a number of further interesting visualisation examples and have benefited from suggestions from commenters and emailers so I am going to publish a third instalment in the next week.
To really bring added interest to this third piece I would really like to find visualisations from further afield. I'm particularly drawn to the geography of the World Cup itself and having had great examples from England, US, Spain, Portugal, Brazil, Germany, Holland, Chile, Switzerland and South Korea, I would love to discover designs from as many of the other competing countries and regions as possible.
So if you are in France, Mexico, South Africa, Uruguay, Greece, Argentina, Nigeria, Algeria, Slovenia, Australia, Denmark, Cameroon, Japan, Italy, Paraguay, New Zealand, Slovakia, Ivory Coast or Honduras, please let me have your links and suggestions!
General Site Matters
I'm sure I'm not alone in the world of blogging in finding the appropriate and useful allocation of tags and post categories difficult to get right. The rule of thumb I started out with in February has now totally fallen by the wayside and has left the tag clouds and category navigation a disproportionate, useless mess. If anyone has any links to useful articles about good practice in this area do let me know, otherwise I'll soon embark on the painstaking process of revisiting every post and starting a fresh approach.
Thanks for reading and take care.
image by David Mao
Napoleon's Moscow march never seems to end
Well I've managed to hold off for 53 posts but finally I'm compelled to discuss Minard's 1869 graph depicting Napoleon's 1812 march on Moscow, a graph famously described by Edward Tufte as possibly being "the best statistical graphic ever drawn".
It has come up now because Andrew Arbela on The Extreme Presentation Method blog has published a post presenting excerpts from an essay written by Gene Zelazny, McKinsey Director of Visual Communications and author of Say It With Charts, amongst other titles. The purpose of this essay is to present an argument in favour of Microsoft PowerPoint in the face of common negativity that exists towards it (I've talked about this increasingly popular and hysterical attitude too).
Zelazny decides to frame his argument about the sophistication of PowerPoint by taking on Tufte (famously anti-PowerPoint) and his belief about the effectiveness of this graphic, in turn offering alternative designs. The basis of his disagreement with Tufte, on both fronts it seems, is a belief that the Minard graphic is difficult to read and is ineffective when displayed in a presentation:
I'll grant that this is indeed a highly informational chart, especially considering that, when it's published in a book, you can take as much time as you need to study it (with the help of a magnifying glass in this case)… however, it doesn't work anywhere as effectively in a presentation… In this situation, the presenter must describe the chart one step at a time so everyone in the audience focuses on the same point at the same time. Clearly, the chart's complexity makes this a challenge. Secondly,… the chart must be legible to each and every member of the audience. Clearly it's not.
Unfortunately, I think Zelazny really misses the key argument lines in both his critique of the Minard graph and also in his defence of PowerPoint.
Whilst I don't necessarily fall under its charm in the same way many do, you can't help but marvel at the then sophistication of Minard's solution to successfully display such a complex story into a single graphic containing a total of six variables. And the key word is 'then' because it was created in the 1860s with primitive tools, designed specifically for the viewer in printed format and at a time when using statistical graphics to present such information was an absolute rarity. To compare its effect on a PowerPoint slide is absurd. Its perhaps a rather tenuous (but topical) comparison but you wouldn't challenge judgements about Pele by asking him to prove himself and turn out for the current Brazilian side at the age of 69, would you?
The problems with this essay continue as Zelazny attempts to reinforce his views by offering a series of "additional options to tell the same story [which] rely on the sophistication of PowerPoint as a production tool".
Let me concede that I have never attempted a reworking of the Minard graphic nor have got an immediate solution, so I'm not speaking from a position of strength here. However, whilst I don't mind the first attempt – perhaps removing the clipart type images would be advisable – the other two solutions are totally inferior. They completely fail to enhance the communication of the story's complexity, they fail to create a more cohesive or elegant visual display than Minard achieved and these examples simply do not demonstrate the purpose, utility and value of PowerPoint.
I hate to criticise individuals but, given his prominent visual communications position in such an influential organisation like McKinsey's, it is disheartening to see that Zelazny himself is credited with creating the second image. Compounding the failure, in my mind, of this essay in the context of its intent Zelazny leaves us with this rather unfortunate parting line:
Contrasting any of these with the original chart, I leave you to decide on the value of PowerPoint as a tool for visualizing the march.
Best of the visualisation web… May 2010
Here are some of the most relevant, interesting and useful articles I've come across during May 2010. I don't necessarily agree with all the principles, opinions or advice presented in these links but exposting yourself to information you may not agree on still helps advance your knowledge about a subject:
Information Aesthetics | Describing the BBC's plans to project the UK election results on to Big Ben tower | Link
Eager Eyes | Discussion about whether visualisation can ever be art | Link
Smashing Magazine | The Current State of Web Design: Trends 2010 | Link
Site Sketch 101 | The most important reasons for blogging | Link
Flowing Data | The boom of big infographics| Link
Information Aesthetics | Interview: Fernanda Viégas and Martin Wattenberg from Flowing Media | Link
Wired Magazine | Top 5 film gadgets that now exist (in some form) | Link
Juice Analytics | Getting to know motion charts | Link
Smashing Magazine | Case-study: deconstructing popular websites | Link
Smashing Magazine | Principles and examples of minimalist web design | Link
Eager Eyes | Explaining the technique behind the use of parallel coordinates | Link
Online Journalism Blog | A number of very interesting chapters relating to the world of data journalism | Part 1, Part 2, Part 3, Part 4, Part 5
Online Journalism Blog | Dealing with live data and sentiment analysis: Q&A with The Guardian's Martyn Inglis | Link
Online Journalism Blog | 5 data visualisation tips from David McCandless | Link
Smashing Magazine | Interesting discussion about the current battle between HTML5 and Flash | Link
Flowing Data | A further interesting take on HTML5 vs. Flash – HTML5 visualization readiness | Link
ACM Queue | A Tour through the Visualization Zoo | Link
Information Age | The social science of sentiment | Link
Ben Fry | A set of videos from the "Best Illusion of the Year" contest | Link
Guardian Data Blog | Information is power – considering the potential impact of the release of vast amounts of government data | Link
Creative Review | Profiling the StreetMuseum iPhone app | Link
Juice Analytics | A post which presents a number of before and after chart makeovers | Link
Design Mind | IBM Study: CEOs Say Creativity and Managing Complexity Are Vital Today | Link
MBA Design | Review of Edward Tufte Royal Geographic Society lecture | Link
Open Objects | Alternative account of the same event: Edward Tufte on Beautiful Evidence | Link
Guardian Data Blog | Putting readers in the picture on spending cuts | Link
Online Journalism Blog | The News Diamond reimagined as 'The Digital News Lifecycle' | Link
Visuale | How do we make Visual Analytics a reality?| Link
O'Reilly Radar | What is Data Science? The future belongs to the companies and people that turn data into products | Link
Johnny Holland | Usability ain't everything – A response to Jakob Nielsen's iPad usability study | Link
Online Journalism Blog | Model for the 21st century newsroom: new journalists for new information flows | Link
Guardian Election 2010 | National carbon calculator: Can you cut UK emissions?| Link
The Interaction Lab: University of Saskatchewan | Useful junk? The effects of visual embellishment on comprehension and memorability of charts | Link
Dataspora Blog | Discussing the forces behind 'The Data Singularity' | Part 1, Part 2
Guardian – Digital Britain | Goodbye petabytes, hello zettabytes | Link
Palo Alto Research Centre | Innovation at Google: the physics of data | Link
Ted Talks | Video showing John Underkoffler pointing to the future of UI | Link
Ted Talks (from Nov 2009) | Video showing Hans Rosling at TedTalks India as he graphs global economic growth and predicts the exact date that India and China will outstrip the US | Link
Guardian Data Blog | The Datablog editor on how number crunchers are driving the UK election debate | Link
TDWI | Andrew Cardno talks to the TDWI website about the types of data visualization techniques | Link
Visualising the World Cup 2010 (Part 2)
Following the popularity of the Visualising the World Cup 2010 post I published last week, here is something of a sequel presenting a whole host of further examples. Many thanks to all who submitted comments, tweets and sent me emails with suggested links to some of the items displayed below. The visualisations and information devices I have presented here fall in to the following categories:
Match fixtures and tournament schedules
Results, analysis and tournament statistics
Guide to the venues and stadiums
Group/team/player guides
World cup history
Other miscellany…

ta
MATCH FIXTURES AND TOURNAMENT SCHEDULES
World Cup game tracker by Positive
Innovative World Cup wallchart via dj-dsl
Match schedule and tournament infographic published in superdeporte, via newspagedesigner
World Cup Infographic from the Rockford Register Star (via www.visualeditors.com)
RESULTS, ANALYSIS AND TOURNAMENT STATISTICS
BBC World Service 'World Cup Team Talk' interactive match stats
(with background details here)
The Guardian's 'twitter replay' which illustrates twitter reactions during the 90 minutes of each selected game
Castrol/FIFA match and tournament statistics
…including the animated goal replays
The Guardian datablog presents analysis of England's passing accuracy along with a free data download of Opta's complete match data/statistics from the England vs USA game.
Typical visualisation approach in the New York Times 'Goal' blog
VisualSport's player vs. player analysis dashboard
Detailed visualisations and statistics from the TotalFootball2010 iPhone app
'Libero' the BBC's live tv analysis tool
Interactive graph from lainformacion.com which presents Spain as the likely winners based on a complex algorithm
GUIDE TO THE VENUES AND STADIUMS
Special guide to the South Africa venues published in Superdeporte, via newspagedesigner
Beautiful illustration and infographic of some of the key aspects of the World Cup, by golden section graphics
GROUP/TEAM/PLAYER GUIDES
Map of qualifying countries via chartsbin
Complex but elegant visualisation which reveals the countries each player in the tournament plays their club football, from Estadao
Also from Estadao, a classic 8-bit type design detailing the brazilian squad members
Profile of 10 (likely) prominent players in the tournament by Estadao of Brazil
A stylish interactive profile of some of the important players at the tournament, by El Mundo
WORLD CUP HISTORY
Infographic about the historical performance of brazil in World Cups, an example of the work of Fabio Nada
Tableau's World Cup History visualisation
OTHER MISCELLANY…
El Mundo's interactive graphic about the history of the World Cup ball
Interactive infographic detailing the much talked about Vuvuzela by lainformacion
Graphic detailing the carbon footprint of the World Cup produced for EU Infrastructure
World Cup technology milestones down the years from Gizmodo
Very fitting for this section is Ben Schott's Soccer World Cup Miscellany from the NY Times
Bit of a stretch in visualisation terms, but this is an animated representation of the England vs. USA game
Visualising the World Cup 2010 (Part 1)
Over the past couple of years we have experienced a number of key world events and stories that have triggered vast amounts of data and information outputs – the US elections, the financial crisis, Haiti earthquake, UK elections and the Iceland volcano are just a few that spring to mind.
The latest 'data' event is the football World Cup 2010 which kicks off in South Africa in a few hours from now. To mark the start of the tournament I have been trawling the web to unearth examples of the variety of information products and devices news and media outlets, sponsors and visual artists have created to engage and help supporters learn more about the tournament. Some are good, some are bad and some, naturally, are ugly. I don't have enough minutes in the day to provide narrative or constructive comments for each visualisation so I'll let you be the judges.
Typically, the examples I have discovered fall in to these categories:
Match fixtures and tournament schedules
Guide to the venues and stadiums
Group/team/player guides
Match predictors/team trackers
World cup history
Other miscellany…
Because the games clearly haven't started yet there is nothing that captures results or key stats but I'll be tracking these developments during the tournament to discover the most innovative displays and designs.
MATCH FIXTURES AND TOURNAMENT SCHEDULES
BBC Match and Fixture Calendar
World Cup Plan by Martin Oberhäuser (via datavisualisation.ch)
Continental (FIFA World Cup Sponsor) Match Schedule
Visa (FIFA World Cup Sponsor) Match Schedule
GUIDE TO THE VENUES AND STADIUMS
La Informacion – Guide to venues (and pointing out Spain game locations)
GROUP/TEAM/PLAYER GUIDES
A wonderful flickr collection of rich, informative colourful graphic illustrations covering information about groups, teams, players and schedules.
Marca player selector and comparison tool
Expresso of Portugal providing a country by country guide
La Informacion – Map of clubs providing players at the World Cup
MATCH PREDICTORS/TEAM TRACKERS
BBC Match Predictor and Team Tracker
Section Design – World Cup predicted by GDP (published in Wired June 2010)
WORLD CUP HISTORY
Fusion Charts – History of World Cup (1930-2006)
La Prensa Grafica – History of countries appearing at World Cups down the years
La Prensa Grafica – Rich illustration of just about every aspect of the tournament (via InspiredMag article by Tiago Veloso)
OTHER MISCELLANY…
Mint Digital's World Cup data visualisation app for the iPad
The Guardian Fans Network (and associated guide)
La Informacion – Random facts about the World Cup down the years
Castrol Live Tracker – an absolutely bonkers dashboard with all sorts of unusual
Some odd business involving Hyundai donating 1,000,000 balls to Africa – a ball being donated every time someone buys a car… or registers on the site (why the parity?).
And finally, the fashion garment that all the kids are wearing right now… a belt that lets you stick in the scorelines into the buckle.
Football 'Result' Belts – 'Same Shit. Different Belt' 
[I must acknowledge a similar article posted on InspiredMag by Tiago Veloso which (frustratingly!) I came across towards the end of compiling this post. It contains some other great illustrations as well as many of the above.]
Apple 'Hyperwall' at WWDC
Picked up via an article on a BBC tech blog, below is a video from the Mashable's YouTube channel showing the Apple App Store visualisation 'hyperwall' they've on show at the Worldwide Developers Conference in San Francisco.
This visualisation shows the live progress of the 50,000 most popular app downloads from the Apple App Store. As each apps is downloaded from the store the app icon falls down to the bottom of the display, building up colour-related towers of app icons until the display is full.
It is reminiscent of the display of the Matrix raining code.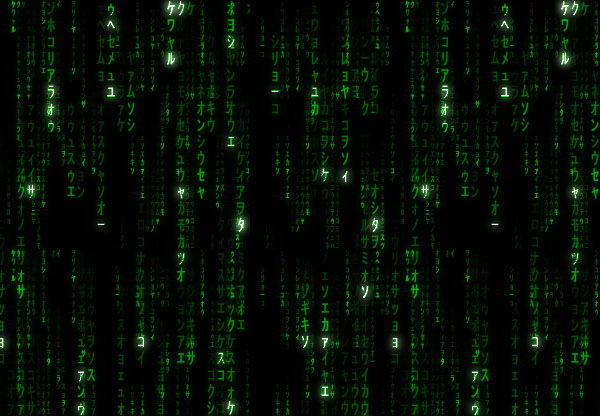 Eurozone in crisis: BBC graphics
The BBC has published a set of graphics to support their analysis of the (re-) increasing financial crisis across the Eurozone.
The first graphic (debt) presents both the national debt and deficit as a % of GDP. Wisely the values are presented on a colour-coded scale using only a single colour. This makes it easier for the eye to be drawn to and pick out the countries with the highest debt/deficit levels. I would have preferred to see the graphic without the labels and think the map visualisation could have been supplemented on the right by a bar chart presenting the values in an alternative way showing the countries in descending order of crisis. This would have been much more useful than the unnecessary (and large) image of the currency.
The second graphic (economy) does usefully provide an accompanying bar chart, similar to what I described above, however, there are significant problems with the visualisation approach used to display each country's GDP and its GDP per capita. A circle area is used to represent the former and the height of 'person' icons are used to encode the latter. Circles are always difficult to accurately interpret but the prominent issue here is that some of the circle sizes occasionally cause the shapes to outgrow the space of the country. This creates a need for optional labels which in turn makes the display overly crowded. The icons are useless – it is virtually impossible to accurately determine the values they represent or how comparatively larger/smaller they are in relation to each country. Not only do they fail to sit conveniently alongside the country they represent – the Luxembourg 'giant' has his head in Germany, his body in Switzerland and his toes in Northern Italy – they also badly misrepresent the data. The GDP per capita is supposed to be represented by height yet the icons are sized in both increasing height AND width. This conduses our visual system which automatically processes the encoded values according to the shape's area rather than its height.
The third graphic (recession) would benefit from the same optional label display as in the second graph, allowing us to clear the clutter these cause. Also, why can't the labels be more closely positioned to their associated countries? The use of blue to represent those countries in growth feels instinctively unnatural – convention suggests using the colour green for good/positive representations and that would seem to be more appropriate and 'instant' to help convey growth.
Not much to comment on the final graphic (jobs) aside from the need to once again allow the viewer to optionally show the labelling. However, I'm not sure about the merit of the information relating to average full time earnings which doesn't seem to add anything to the narrative around jobs (indeed it has no narrative underneath in the text). Had this shown a pre- and post-recession change in the average earnings by country that might have been interesting to see the impact but otherwise it feels like it was just a dataset that happened to be available and so was included. I suppose its at least better than having a huge ugly picture of some guy's hand leafing through the €50 stash in the till…